***MOONEY GOES WILD NOMINATED FOR ROSE D'OR AWARD!!***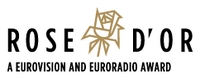 The prestigious annual Rose D'Or Awards (now in their 55th year) honour the very best of international radio, TV and online entertainment programmes, and they will take place later this year. Over 400 programmes from more than 130 broadcasters and production companies in 33 different countries were submitted for this year's Rose d'Or awards. For the first time, a new competition category, 'Radio Event Of The Year' was created. We entered European Dawn Chorus in this category, and we're absolutely delighted to let you know that we're one of the final nominees!! And another programme from the Mooney team, called A Very Merry Mooney Tunes, has been shortlisted in the Radio - Music Show category! Click here to read more about the 2016 Rose D'Or Finalists, and click here to relive - and re-listen to - all the beautiful Dawn Chorus birdsong from right across Europe.
***To visit The Mooney Show website, click here!***
Facebook: www.facebook.com/rtenature
Twitter: @naturerte
MOONEY'S EUROVISION MELODIES
In advance of the 58th Eurovision Song Contest (May 14th – 18th, Malmö, Sweden), indulge your Eurovision fever with Derek and the RTÉ Concert Orchestra!
Mooney's Eurovision Melodies will take place in the Main Auditorium at the National Concert Hall on Thursday, May 9th at 8pm, and joining the RTÉ Concert Orchestra will be Eurovision legends Niamh Kavanagh, Paul Harrington and more...
A nostalgic celebration of the heady days of Ireland's past success in Eurovision and in anticipation of future glory (!), the programme will include What's Another Year?, In Your Eyes, Volare, Rock'n'Roll Kids ... and there may be a few surprises!
Prices range from €13.50 to €39.50, and there is a 10% discount for groups of 10 or more. To book, click here or call the NCH Box Office on 01 417-0000.
Politically Gender-Correct Words
Last week, the state legislature of Washington, in the USA, passed a law stating that the word "fisherman" should no longer appear on official documents. It should be replaced by the word "fisher". Similarly, a "freshman" no longer exists, according to this new law. Instead, we have gender-neutral "first-year students".
"Penmanship" is also gone. It's been replaced by "handwriting". And the list goes on.
Producer Olan McGowan has been taking a look at this, and he joins Derek in studio today with some of his favourites...
The definitive list of politically correct phrases!
Instead of this... Use this...
actress actor
airline stewardess flight attendant
airman, airwoman pilot, aviator, flier, flight crew
alderman council member/person
anchorman, anchorwoman anchor
brethren laity
bridesmaid bride's attendant
brotherhood fellowship, camaraderie
brotherly love charity, goodwill
career woman career professional
chambermaid housekeeper
clergy men, clergy women clergy, clerics, ministers, pastors
comedienne comedian, entertainer
common man average person, commoner
con man swindler, crook
congressman member of congress, congress person
cowboy, cowgirl cowhand
craftsman artisan, craftsperson
doorman doorkeeper, door attendant
drum majorette drum major
Dutchman Dutch person
elder statesman senior statesperson
Englishman Englander, Briton
fall guy scapegoat
fatherhood parenthood
forefathers ancestors, forebears
foreman, forewoman, forelady supervisor, boss
founding father founder
gamesmanship game playing
gentlemen's agreement unwritten agreement
girl Friday aide, assistant
goddess god
governess child caretaker, child care worker
handyman fixer, maintenance person
headmaster principal
heiress heir
henchman partner in crime
heroine hero
hostess host
housewife homemaker
jack-of-all-trades handyperson
johnny-come-lately newcomer
johnny-on-the-spot prompt person, right-on-time
king-size huge, very large
layman layperson
lumberjack logger, forester
maid-of-honor honored attendant
maiden name family name, birth name
man about town bon vivant, mover and shaker
man of the year newsmaker of the year
man on the street average person, ordinary citizen
man (verb: to man) operate, staff
man's best friend dog
man-sized large
man-to-man head-to-head, face-to-face
manageress manager
man-eater flesh eater
manhandle rough up, move roughly
manhole utility access hole, maintenance hole
man-hours workhours
mankind humankind, humanity
manlike humanlike
manmade handmade, hand built, manufactured
manpower workers, workforce, staff
man of the house husband, father
marksman sharpshooter
masseuse massage therapist
master expert
master key passkey
master plan main plan, primary plan
masterful skillful, expert
masterpiece great work of art
master's degree graduate degree
middleman go-between, intermediary
midshipman sailor, cadet
Mother Earth earth, world, planet earth
mother lode main vein
Mother Nature nature
mother tongue first language, native language
motherhood parenthood
no-man's-land uninhabited land, neutral zone
odd-man-out person not included
old wives' tale superstition
penmanship handwriting
prodigal son returning child
seamstress tailor, sewer, mender, needleworker
seductress seducer
snowman snow person
temptress tempter, enticer
Uncle Sam U.S., United States
yes-man avid follower, supporter