***MOONEY GOES WILD NOMINATED FOR ROSE D'OR AWARD!!***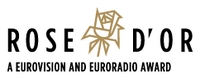 The prestigious annual Rose D'Or Awards (now in their 55th year) honour the very best of international radio, TV and online entertainment programmes, and they will take place later this year. Over 400 programmes from more than 130 broadcasters and production companies in 33 different countries were submitted for this year's Rose d'Or awards. For the first time, a new competition category, 'Radio Event Of The Year' was created. We entered European Dawn Chorus in this category, and we're absolutely delighted to let you know that we're one of the final nominees!! And another programme from the Mooney team, called A Very Merry Mooney Tunes, has been shortlisted in the Radio - Music Show category! Click here to read more about the 2016 Rose D'Or Finalists, and click here to relive - and re-listen to - all the beautiful Dawn Chorus birdsong from right across Europe.
***To visit The Mooney Show website, click here!***
Facebook: www.facebook.com/rtenature
Twitter: @naturerte
The Full Monty
The movie The Full Monty is set in Sheffield in 1997; it's about six unemployed men, four of them steelworkers, who decide to put on a strip show, inspired by the Chippendales, to earn some much needed cash and in the process rediscover their zest for life.
Despite being a comedy the film touches on some's serious topics such as unemployment, fathers rights, depression, impotence, homosexuality, suicide and obesity.
Now twenty six years later, there is a stage version of it, written by Simon Beaufoy who also wrote the movie. A few weeks ago, Brenda travelled to Sheffield for the opening of the play in the Lyceum Theatre.
The Full Monty travels to Dublin and opens tonight in the Bord Gáis Energy Theatre but Brenda has been on the road with a real Irish stripper!
Anthony Brady runs Elite kissagrams, and his Volkswagon van is the office! From divorces to baby showers, hen parties to live shows, Anthony's on the road, stripping for ladies across Ireland!
Brenda went to visit him to find out more...
The Full Monty runs in the Bord Gáis Energy Theatre from tonight until next Saturday, April 13th, with matinees on Wednesday and Saturday.
Chowder Competition
As we all know, Ireland is one of the best tourist destinations in the world. Amongst other things, we are a fantastic destination for music lovers, for golfers, for surfers, for international anglers. But over the last three decades, Ireland has also sold itself as a great stopover and holiday destination for FOODIES!
In fact, for a country without a major culinary tradition, recent generations have become obsessed with food! Celebrity chefs, food programs all over the place, Bord Bia promoting the extremely high quality of Irish food.
And then, there is the abundance of food Festivals!
Well, one of the newest food festivals in the country is about to kick of, once again. It's the third annual "All Ireland Chowder Cook-off" and it takes place in Kinsale in exactly two weeks time.
Our producer, Olan McGowan, covered the inaugural event, just two years ago, for this very radio show. But this year, he's going several steps further. Not only covering the event, but competing!
He joins Derek in studio today to chat about trying to make the perfect chowder...
Olan's Chowder Recipe
Serves 12 (500ml bowls)
Ingredients
1 kg smoked fish, small pieces. (Cod, haddock, coley)
500 g non-smoked fish, small chunks (salmon)
500 g mixed seafood (squid, mussels, clams, prawns)
One small tin of anchovies, finely chopped
200 g of pancetta
Two large onions, diced
10 cloves of garlic, finely chopped
Three large carrots, diced
Six sticks of celery, diced
Two very thin leeks, sliced into thin circles
2 rooster potatoes, diced
Seven radishes, sliced very thinly
1 kg cherry tomatoes
Parsley, roughly chopped
Dill, roughly chopped
Chives, cut with scissors into 5-10 mm pieces
One tablespoon dried, mixed herbs
Full fat, Kerrygold butter
500ml of dry white wine (Chardonnay, dry reisling)
5L of fish stock
Freshly ground salt and pepper
Olive oil
Pinch of smoked paprika
Salt & pepper
Method
1. Wash and dry the cherry tomatoes. Put them in a large roasting tin. Drizzle a little olive oil over them, season with salt and pepper. Roast at 175° for 60-70 min.
2. In a large copper pot, melt one large knob of butter with some olive oil. Do not over-heat. When melted, Sauté the garlic, onions, pancetta and mixed dried herbs for 5 min.. Add the anchovies, fry for another 2 min.
3. Add all of the chopped vegetables: carrots, celery, leeks, radishes, potatoes. Stir everything, cover the pot, and saute at a low temperature for a further 5 min. During this time, add the dill and stir well.
4. While the vegetables are cooking, take the roasted cherry tomatoes and blend them in a blender to a smooth paste.
5. Add 500 mls of white wine to the vegetable mixture, turn up the heat, and allow to reduce by half.
6. When the wine has reduced, add the fish stock and blended cherry tomato paste. Stir well, and bring to the boil.
7. When the mixture boils, all of the seafood and the remaining herbs, the parsley and chives. Stir well. Add a pinch of smoked paprika, just to deepen the colour. Ground pepper to taste.
8. Serve hot, and sprinkle a little parsley on top.
Acton's Hotel in Kinsale are sponsoring the Mooney chowder entry, and The Blue Haven Food Company (www.bluehavenfoodco.com) are supplying the ingredients. To find out more about the The Third All-Ireland Chowder Cook-off & Kinsale Street Food Gathering click here!