Mooney Friday 5 April 2013
Secrets of the Irish Landscape
There's a new series coming up on RTE 1 shortly that uncovers secrets etched into the Irish Landscape and takes a closer look at our mostunique Irish flora and fauna ecosystem. It is part of RTE's Wild Life themes we will be seeing in the month of May …
The series – called "Secrets of the Irish Landscape" - will feature the wise insights of our own Richard Collins and Eanna Ni Lamhna.
The cinema has been booked for 6:30 p.m. until 8:30 p.m., on Wednesday, May 1. The screen holds about 277 people. But we will be giving away 250 tickets.
There will be a questions and answers session afterwards with some of the contributors from the series
Tickets are now SOLD OUT.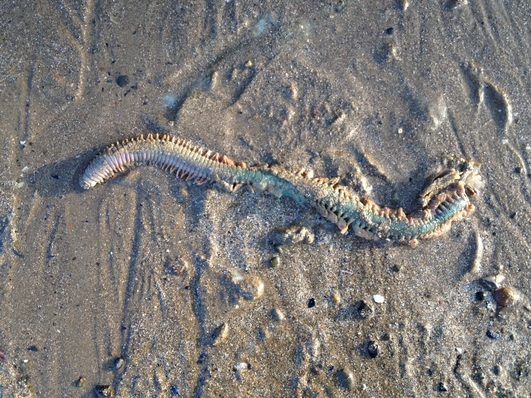 Washed up Ragworm.
The recent storms have washed up a range of sea creatures on the beach at Malahide. Richard Collins & his two grandsons went down to examine some of the King Ragworms, alive, amongst the debris. The king ragworm is by far the largest creepy-crawley to be found in Ireland; one of the specimens we found was about a third of a metre long. Multi-legged, it looks like a giant millipede, wriggling slowly and burrowing into the sand to escape.