Thursday, March 28th 2013
Follow Us On Social Media:
Facebook: www.facebook.com/rtenature
E-mail Us: mooney@rte.ie
Caring For Wild Animals
Please note that many species of mammals, birds, invertebrates etc... are protected under law and that, even with the best of intentions, only someone holding a relevant licence from the National Parks & Wildlife Service should attempt the care of these animals. For full details, please click here to read the NPWS Checklist of protected & rare species in Ireland. If you are concerned about a wild animal, please contact your local wildlife ranger - click here for details.
Events & Listings
Click here for a full list of events taking place around the country, and movies currently on release, which might be of interest to wildlife lovers!
Dublin's Northern Soul
Tainted Love, Soft Cell's iconic eighties hit, has what you might describe as a typical Northern Soul sound. So for those of us who are discovering this sound, it is basically a music and dance movement that emerged initially in Northern England in the late 1960s, from the British MOD scene.
Brenda Donohue recently went to Sleepless Nights, a Northern Soul night held in the Thomas House pub in Thomas Street, in Dublin...
Brenda with Darren McDonald
Brenda with Joe Moran
If you'd like to learn more about the 11th anniversary of the Northern Soul Sleepless Nights event, then head along to the CIE Club in Inchicore on April 20th, or visit the Sleepless Nights website here: http://sleeplessnightsns.tripod.com/.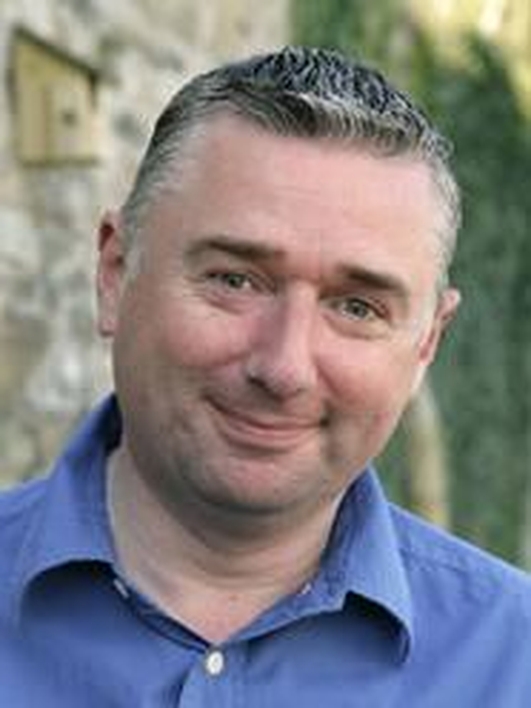 Gardening With Dermot O'Neill: Dahlias
Dermot O'Neill is with us today to take calls on your gardening queries - you can us on 1850 715 900, text 51551 or e-mail us on mooney@rte.ie.
And he also has some timely advice for those of you who like the beautiful and colourful Dahlia plant…
Dahlias
Dahlias are one of the most popular garden plants and have been grown by generations for their wonderful colours and easiness of growth. They are such a familiar feature in our gardens through summer that many people take them for granted.
So today on Mooney, Dermot O'Neill joins us to give a bit of background to these wonderful and colourful plants...
Dahlia
Where do they originate?
They are native to Central America, Mexico and Colombia, and they have been around for a long time as we know the Aztecs cultivated dahlias. The Aztec people lived in central Mexico and were dominant from the 14th to 16th centuries. They have since died out. They gathered and cultivated the dahlia for food, ceremony, as well as decorative purposes, and the long woody stem of one tree type was used for small pipes.
Dahlia - Optical Illusion
When did they arrive in Europe?
They arrived to Spain and were grown in the Botanical gardens in Madrid… and there Abbé Cavanille named the Dahlia in honour of Andreas Dahl, a Swedish naturalist and a student of Carl Linnaeus. the Swedish botanist and taxonomist.
Dahlia - Bishop
What kind of a plant it is?
Today, there are hundreds of different types of Dahlia cultivars grown. There is a specialist society in the UK devoted to the growing of the Dahlia. Even a trip to your local gardening centre or hardware shop will reveal a wide range of beautiful colours and different types.
Dahlia - Downham Royal
You can get them in all different shades of colours
They are available in reds, yellows, oranges, and hybrids are commonly grown as garden plants. There are at least 36 species of dahlia – which are very difficult to get. They do not produce scented flowers but attract pollinating insects through their bright colours - they display most hues, with the exception of blue (the same as roses). Dahlias are divided into very different categories which include decorative, pom-pon, cactus, and anemone - just to mention a few of the different styles which are available…
Dahlia - Requiem
Are they easy to grow?
It's incredibly easy - with a few simple rules! A technique is to pot them up in a 6 or 8 inch flower pot and place them in a poly tunnel or greenhouse away from frost until tubes develop, and then when you are sure that all signs of frost and severe cold have gone they can be planted out carefully and you can expect flowers from early summer until later autumn. They make wonderful cut flowers, and in France they are often used in rose and vegetable gardens as an extra cut flower for the house.
Are they vulnerable to slugs and snails?
Overnight, slugs and snails can devour young shoots. A little precaution will pay - there are many methods for controlling slugs and snails, and Dermot prefers organic methods. Probably the most effective methods are the beer trap, or organic slug pellets available (make sure it says organic on the box). Another organic method is to use nematods - they are microscopic worms which are added to water and then distributed around your plants. These will hunt out and kill slugs and snails effectively without doing any harm to you or any other plant - there is no chemical on them.
Dahlia - Pompon
Do dahlias need a lot of care?
They are greedy plants and appreciate being regularly feed - even a liquid tomato feed will boost the quality and number of flowers. They offer one of the best value in plants because they flower from summer right through to autumn.
Do they attract earwigs?
Earwigs love dahlias, but the main damage they can create is eating the petals on the flowers. Outside of that, they are not a major problem to the plant. If worried, it is a good idea to take cut flowers and wash them under the tap or hose, and give them a gentle shake, to make sure that any that may have got inside are released and let go
Earwigs get a lot of bad press!
Yes, they are incredibly good mothers - from the tiniest stage of the eggs until they are small adults they take care of their young!
Hedgerows: It is an offence to 'cut, grub, burn or otherwise destroy hedgerows on uncultivated land during the nesting season from 1 March to 31 August, subject to certain exceptions'. For more information, click here.
UPDATE: February 29th 2016 - Press Release From BirdWatch Ireland:
Putting the record straight: Dates for burning and hedge-cutting have NOT changed
BirdWatch Ireland, Ireland's largest conservation charity, is very concerned about misinformation that is currently circulating regarding the dates within which the burning of vegetation and cutting of hedges is permitted. It would like to remind landowners that all burning and cutting must cease on 29th February this year and that burning and cutting remains prohibited from 1st March to 31st August.
Despite attempts by the Minister for Arts, Heritage and the Gaeltacht, Heather Humphreys T.D., to change the laws regulating these dates by introducing the Heritage Bill 2016 earlier this year, it is important to note that the proposed date changes were ultimately NOT made. This is because the bill failed to pass through both houses of the Oireachtas before the recent dissolution of the Dáil in advance of the general election.
The laws in place governing the dates for hedge-cutting and upland burning therefore remain unchanged. The period within which cutting and burning is prohibited are set down in Section 40 of the Wildlife Act 1976 (as amended in 2000), which states that:
(a) It shall be an offence for a person to cut, grub, burn or otherwise destroy, during the period beginning on the 1st day of March and ending on the 31st day of August in any year, any vegetation growing on any land not then cultivated.
(b) It shall be an offence for a person to cut, grub, burn or otherwise destroy any vegetation growing in any hedge or ditch during the period mentioned in paragraph (a) of this subsection (above).
The existing law provides exemptions for road safety and other circumstances and should be read carefully to ensure compliance.
Section 40 of the Wildlife Act exists to protect nesting birds. Many of our upland bird species are in decline and are in danger of extinction in Ireland; amongst them is the Curlew, which has declined by 80%. Many birds which nest in hedgerows into August are also in serious decline, including the endangered Yellowhammer. The changes to the cutting and burning dates which had been proposed in the now-defunct Heritage Bill 2016 would have caused serious impacts to these birds. A petition launched by BirdWatch Ireland in conjunction with several other national conservation organisations to stop these changes attracted more than 16,200 signatures and rising.
BirdWatch Ireland would also like to advise members of the public that if they see hedges being cut or fires in the uplands on or after 1st March, such activity could be illegal. In such cases, we would encourage people to contact the National Parks and Wildlife Service (www.npws.ie) to report such activity.
BirdWatch Ireland warmly welcomes the demise of the Heritage Bill 2016 and sincerely hopes that any future administration will consider the importance of Ireland's natural heritage and will not attempt to reintroduce such a flawed and damaging piece of legislation.
To contact your local wildlife ranger, click here for contact details. To read the Wildlife (Amendment) Act 2000, click here.
IMPORTANT NOTICE
Please DO NOT send any live, dead or skeletal remains of any creature whatsoever to Mooney Goes Wild.
If you find an injured animal or bird, please contact the National Parks & Wildlife Service on 1890 20 20 21, or BirdWatch Ireland, on 01 281-9878, or visit www.irishwildlifematters.ie
***CLICK HERE TO FIND OUT EVERYTHING YOU NEED TO KNOW ABOUT DAWN CHORUS 2017!***
***Download the Dawn Chorus 2017 podcasts***
Dawn Chorus 2017 - First Hour - 00:00 - 01:00
Dawn Chorus 2017 - Second Hour - 01:00 - 02:00
Dawn Chorus 2017 - Third Hour - 02:00 - 03:00
Dawn Chorus 2017 - Fourth Hour - 03:00 - 04:00
Dawn Chorus 2017 - Fifth Hour - 04:00 - 05:00