NestWatch 2013 - Blue Tit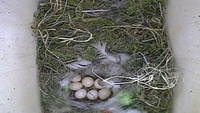 We've got a pair of Blue Tits in our first nest of the year located at Derek's house in Dublin. The nest is almost complete and the female has now laid seven eggs!
NestWatch 2013 - Swallow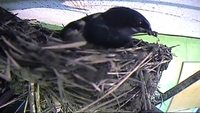 We're watching a pair of Swallows building a nest in a shed behind Áras an Uachtaráin.
Click here to listen back to Eric Dempsey's documentary about the Swallow: From Egg To Africa