Mooney Friday 8 February 2013
Dawn Chorus 2018
This year's Dawn Chorus programme will take place on Sunday, May 6th 2018, and will be broadcast from across Europe and beyond between midnight and 7am! For more information, click here.
Follow Us On Social Media:
Facebook: www.facebook.com/rtenature
E-mail Us: mooney@rte.ie
Caring For Wild Animals
Please note that many species of mammals, birds, invertebrates etc... are protected under law and that, even with the best of intentions, only someone holding a relevant licence from the National Parks & Wildlife Service should attempt the care of these animals. For full details, please click here to read the NPWS Checklist of protected & rare species in Ireland. If you are concerned about a wild animal, please contact your local wildlife ranger - click here for details.
Events & Listings
Click here for a full list of events taking place around the country, and movies currently on release, which might be of interest to wildlife lovers!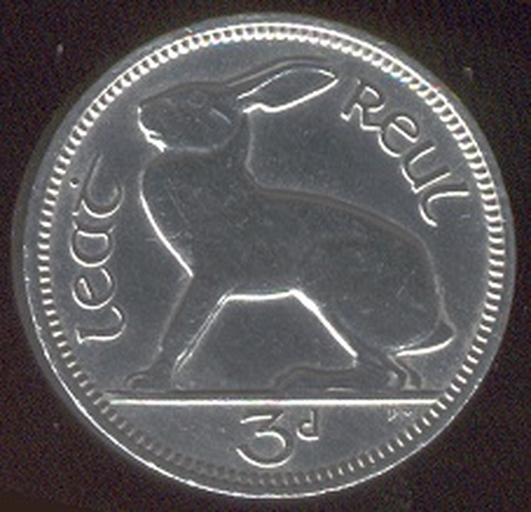 Irish hares
The Irish hare is one of the most iconic of our native species, and it featured on the old three pence coin, between 1928 and 1969.
But recent developments, particularly the introduction of the European hare, are posing threats to its continued survival.
Anthony Hallam is a Ph.D. student at Queen's University, Belfast, and he is conducting research into the health of the Irish hare population. He joins Derek and the panel in studio today. And if you have any sightings of hares to report, you can e-mail them to Anthony at ahallam01@qub.ac.uk.
Keywords
Frogs
The first ever national survey of Irish roads has been completed and the estimate as to the population of frogs in the Republic is truly astonishing.
A whopping 165 million frogs are jumping around the 26 counties of the Republic, the most populous being the common frog (Rana temporaria).
Ferdia Marnell from the National Parks and Wildlife Service joins Derek on the gang to get behind these amazing figures.
Keywords
Hedgerows: It is an offence to 'cut, grub, burn or otherwise destroy hedgerows on uncultivated land during the nesting season from 1 March to 31 August, subject to certain exceptions'. For more information, click here.
To contact your local wildlife ranger, click here for contact details. To read the Wildlife (Amendment) Act 2000, click here.
IMPORTANT NOTICE
Please DO NOT send any live, dead or skeletal remains of any creature whatsoever to Mooney Goes Wild.
If you find an injured animal or bird, please contact the National Parks & Wildlife Service on 1890 20 20 21, or BirdWatch Ireland, on 01 281-9878, or visit www.irishwildlifematters.ie