Thursday, January 31st 2013
***MOONEY GOES WILD NOMINATED FOR ROSE D'OR AWARD!!***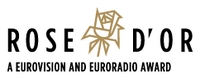 The prestigious annual Rose D'Or Awards (now in their 55th year) honour the very best of international radio, TV and online entertainment programmes, and they will take place later this year. Over 400 programmes from more than 130 broadcasters and production companies in 33 different countries were submitted for this year's Rose d'Or awards. For the first time, a new competition category, 'Radio Event Of The Year' was created. We entered European Dawn Chorus in this category, and we're absolutely delighted to let you know that we're one of the final nominees!! And another programme from the Mooney team, called A Very Merry Mooney Tunes, has been shortlisted in the Radio - Music Show category! Click here to read more about the 2016 Rose D'Or Finalists, and click here to relive - and re-listen to - all the beautiful Dawn Chorus birdsong from right across Europe.
***To visit The Mooney Show website, click here!***
Facebook: www.facebook.com/rtenature
Twitter: @naturerte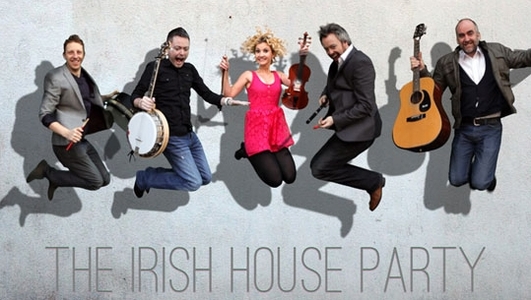 The Irish House Party
Derek, Brenda and our audience in Navan are entertained by The Irish House Party: Declan Quinn on flutes and whistles, Gerry Nolan on guitar, Eugene Quinn on banjo, Aedin Martin on harp, and Gary Grant on bodhrán.
The Irish House Party will be performing at the Tivoli Theatre in Dublin throughout February, and they will be touring in the UK in April. Details of all their dates can be found on their website: www.theirishhouseparty.com.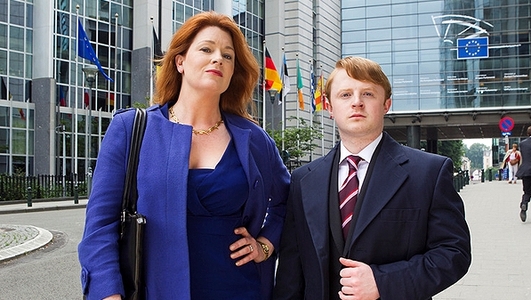 Bláthnaid Ní Chofaigh
Meath's most famous daughter, Bláthnaid Ní Chofaigh, has been a journalist, a TV host, a Celebrity Bainisteoir, and a judge in The All Ireland Talent Show. These days, she's an EU Commissioner, no less, in the TG4 series Crisis Eile.
The feisty and fabulous Bláthnaid Ní Chofaigh plays Commissioner Maeve Kelly Clarke, and she joins Derek in Navan today! Crisis Eile is on Wednesdays at 10.30pm on TG4 - for more information about the series, visit http://www.wildfirefilms.net/mysitecaddy/site3/projectcrisiseile.htm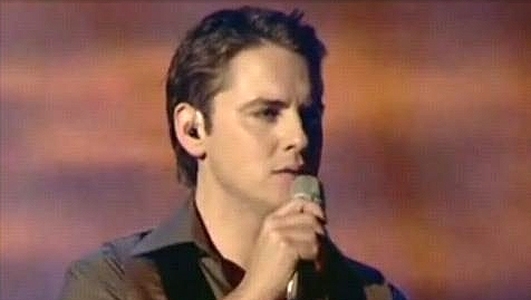 Brian Dunphy, of The High Kings
Brian Dunphy, son of Sean Dunphy, lives just down the road from our Navan crowd in Ashbourne! Brian has inherited his father's stunning good looks. But not only that, he has inherited the musical genes as well.
Brian is a seriously talented singer. He started his career as lead singer in Riverdance on Broadway in New York City and went on to tour the world as one of the Three Irish Tenors. He was lead vocalist in Radio City Music Hall and sang the American National Anthem at Madison Square Gardens, and he's now with the Irish folk band The High Kings! He joins Derek for a chat and a tune in Meath today...
Table Topics
A few months ago we got an email into the progamme from Mairead Murphy, who lives in Dunboyne. Mairead introduced us to a really fun competition called "table topics", and the game has given us loads of laughs since then.
The idea is that people are given a random subject for discussion. And they have to talk fluently for exactly 90 seconds, without interruption, without hesitation, and without repetition...
Now, with heroes like Tommy Tiernan and Dylan Moran, Navan people are well-known for their gift of the gab. So today, we'll hear some "world-class blather" from our local contestants, and Mairead Murphy has kindly come in act as a judge for today's competition.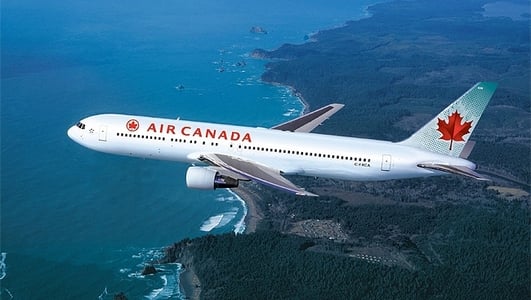 Magic Moment: Paddy Pryle
Derek is joined in the Solstice Arts Centre by a man who is very active in the local community. We first came across Paddy Pryle on Mooney last April when he came into studio to tell us about a project he was involved in called Navan2Navan. Forty people from Navan, Co Meath were fundraising for a most unusual trip Navan in Ontario, Canada.
Well for organising Navan2Navan, plus over 20 different local community activities, Brenda names Paddy today as recipient of Mooney's Magic Moments, and gives Paddy two return tickets courtesy of Air Canada.
Air Canada operates direct flights from Dublin to Toronto starting on May 19th, with great onward connections across Canada and into the USA. Full details are available from local travel agents or on www.aircanada.com.
It has also teamed up with Aer Lingus to make flying between Ireland and Canada more convenient year-round, with excellent connections available from Dublin, Cork, Belfast & Shannon via London Heathrow en-route to Canada.
Congratulations to Paddy!