Wednesday, January 23rd 2013
Dawn Chorus 2018
This year's Dawn Chorus programme will take place on Sunday, May 6th 2018, and will be broadcast from across Europe and beyond between midnight and 7am! For more information, click here.
Follow Us On Social Media:
Facebook: www.facebook.com/rtenature
E-mail Us: mooney@rte.ie
Caring For Wild Animals
Please note that many species of mammals, birds, invertebrates etc... are protected under law and that, even with the best of intentions, only someone holding a relevant licence from the National Parks & Wildlife Service should attempt the care of these animals. For full details, please click here to read the NPWS Checklist of protected & rare species in Ireland. If you are concerned about a wild animal, please contact your local wildlife ranger - click here for details.
Events & Listings
Click here for a full list of events taking place around the country, and movies currently on release, which might be of interest to wildlife lovers!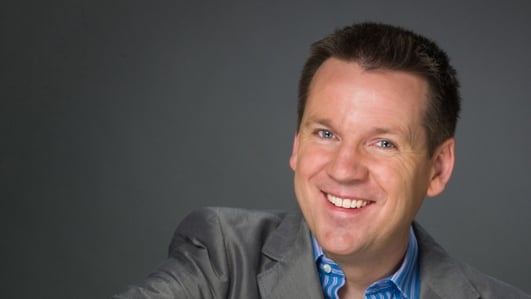 Mooney
Derek Mooney with his unique mix of conversation, information, advice and entertainment
Laser Eye Surgery On Premature Babies
Since Laser Eye Surgery was introduced to Ireland in the late 80s it has transformed the lives of hundreds of thousands of Irish citizens. People can finally throw away their glasses and contact lenses and experience 20/20 vision for the first time.
Many people are quite squeamish about eyes, and don't like the thought of people, even surgeons, 'touching' their eyes – but do have serious respect for the skills that many of these surgeons have with a laser beam, because eyes are such small, intricate and important organs.
It's one thing operating on an adult's eyes, but imagine trying to do laser surgery on a tiny baby's eyes?! But think even smaller than that... imagine the tiny little eyeball of a premature baby! How could you possibly operate on a piece of tissue so tiny and delicate as that?
Well we were fascinated to learn that in the last 20 years over a thousand premature babies have had their eyes lasered in Ireland! Katriona McFadden visited Professor Michael O'Keeffe at the National Maternity Hospital in Holles Street to find out more...
Funding Wedding By Selling Tickets
Last week Emma Gollogly from Co Monaghan created quite a stir on the show. She told us that she planned to marry her true love, Thomas Cobine, in September 2014 - but instead of their guests buying presents or giving €200 (apparently the going rate for a wedding), they wanted them to buy a ticket.
The ticket would cost €30 and cover most of the cost of the wedding reception and the music. How would their nearest and dearest react? Would they think it is offensive or a fantastic idea? Have Emma and Thomas started a new trend in weddings? Well Mooney's Matron of Honour. Ms Brenda Donohue, went to Castleblaney to meet the happy couple, and found out about them meeting at the Monaghan Sub-Aqua Club.
The Club has brought out a calendar to raise funds, and you can get hold of one, for €5, by visiting www.golo.ie or the Facebook page of the Monaghan Sub Aqua Underwater Search & Recovery Unit.
Keywords
A Crematorium For Tuam?
In this life, one thing is certain – we will all die. You don't get a say in when you go, but you might like to have a say in how you go. The vast majority of people in Ireland who die choose to be buried. But a growing number of people are opting for cremation. It's estimated that between 10 and 12% of people here choose cremation. That's a very low proportion compared to around 70% in the UK, 99% in Japan and 40% in Germany.
At the moment, in Ireland if you do choose cremation you'd have to travel to Dublin, Cork or Belfast where crematoria are located.
Michele Browne went onto the streets to hear people's attitudes to being cremated, and Derek is also joined in studio by Galway businessman Tommy Varden, who is trying to get planning permission for a crematorium in Tuam...
Keywords
Hedgerows: It is an offence to 'cut, grub, burn or otherwise destroy hedgerows on uncultivated land during the nesting season from 1 March to 31 August, subject to certain exceptions'. For more information, click here.
To contact your local wildlife ranger, click here for contact details. To read the Wildlife (Amendment) Act 2000, click here.
IMPORTANT NOTICE
Please DO NOT send any live, dead or skeletal remains of any creature whatsoever to Mooney Goes Wild.
If you find an injured animal or bird, please contact the National Parks & Wildlife Service on 1890 20 20 21, or BirdWatch Ireland, on 01 281-9878, or visit www.irishwildlifematters.ie