Wednesday, January 23rd 2013
***MOONEY GOES WILD NOMINATED FOR ROSE D'OR AWARD!!***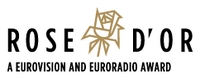 The prestigious annual Rose D'Or Awards (now in their 55th year) honour the very best of international radio, TV and online entertainment programmes, and they will take place later this year. Over 400 programmes from more than 130 broadcasters and production companies in 33 different countries were submitted for this year's Rose d'Or awards. For the first time, a new competition category, 'Radio Event Of The Year' was created. We entered European Dawn Chorus in this category, and we're absolutely delighted to let you know that we're one of the final nominees!! And another programme from the Mooney team, called A Very Merry Mooney Tunes, has been shortlisted in the Radio - Music Show category! Click here to read more about the 2016 Rose D'Or Finalists, and click here to relive - and re-listen to - all the beautiful Dawn Chorus birdsong from right across Europe.
***To visit The Mooney Show website, click here!***
Facebook: www.facebook.com/rtenature
Twitter: @naturerte
Laser Eye Surgery On Premature Babies
Since Laser Eye Surgery was introduced to Ireland in the late 80s it has transformed the lives of hundreds of thousands of Irish citizens. People can finally throw away their glasses and contact lenses and experience 20/20 vision for the first time.
Many people are quite squeamish about eyes, and don't like the thought of people, even surgeons, 'touching' their eyes – but do have serious respect for the skills that many of these surgeons have with a laser beam, because eyes are such small, intricate and important organs.
It's one thing operating on an adult's eyes, but imagine trying to do laser surgery on a tiny baby's eyes?! But think even smaller than that... imagine the tiny little eyeball of a premature baby! How could you possibly operate on a piece of tissue so tiny and delicate as that?
Well we were fascinated to learn that in the last 20 years over a thousand premature babies have had their eyes lasered in Ireland! Katriona McFadden visited Professor Michael O'Keeffe at the National Maternity Hospital in Holles Street to find out more...
Funding Wedding By Selling Tickets
Last week Emma Gollogly from Co Monaghan created quite a stir on the show. She told us that she planned to marry her true love, Thomas Cobine, in September 2014 - but instead of their guests buying presents or giving €200 (apparently the going rate for a wedding), they wanted them to buy a ticket.
The ticket would cost €30 and cover most of the cost of the wedding reception and the music. How would their nearest and dearest react? Would they think it is offensive or a fantastic idea? Have Emma and Thomas started a new trend in weddings? Well Mooney's Matron of Honour. Ms Brenda Donohue, went to Castleblaney to meet the happy couple, and found out about them meeting at the Monaghan Sub-Aqua Club.
The Club has brought out a calendar to raise funds, and you can get hold of one, for €5, by visiting www.golo.ie or the Facebook page of the Monaghan Sub Aqua Underwater Search & Recovery Unit.
Keywords
A Crematorium For Tuam?
In this life, one thing is certain – we will all die. You don't get a say in when you go, but you might like to have a say in how you go. The vast majority of people in Ireland who die choose to be buried. But a growing number of people are opting for cremation. It's estimated that between 10 and 12% of people here choose cremation. That's a very low proportion compared to around 70% in the UK, 99% in Japan and 40% in Germany.
At the moment, in Ireland if you do choose cremation you'd have to travel to Dublin, Cork or Belfast where crematoria are located.
Michele Browne went onto the streets to hear people's attitudes to being cremated, and Derek is also joined in studio by Galway businessman Tommy Varden, who is trying to get planning permission for a crematorium in Tuam...
Keywords