Cartoon Barn Owl Competition
***MOONEY GOES WILD NOMINATED FOR ROSE D'OR AWARD!!***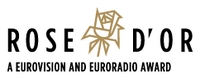 The prestigious annual Rose D'Or Awards (now in their 55th year) honour the very best of international radio, TV and online entertainment programmes, and they will take place later this year. Over 400 programmes from more than 130 broadcasters and production companies in 33 different countries were submitted for this year's Rose d'Or awards. For the first time, a new competition category, 'Radio Event Of The Year' was created. We entered European Dawn Chorus in this category, and we're absolutely delighted to let you know that we're one of the final nominees!! And another programme from the Mooney team, called A Very Merry Mooney Tunes, has been shortlisted in the Radio - Music Show category! Click here to read more about the 2016 Rose D'Or Finalists, and click here to relive - and re-listen to - all the beautiful Dawn Chorus birdsong from right across Europe.
***To visit The Mooney Show website, click here!***
Facebook: www.facebook.com/rtenature
Twitter: @naturerte
Ever thought you could learn to draw by listenening to the radio? Well grab a pencil and paper, and get set to have some fun as Don Conroy teaches you how to draw a cartoon barn owl!

- Scan in your picture and e-mail it to mooney@rte.ie
- Post in your picture to Mooney, RTÉ Radio Centre, Donnybrook, Dublin
- Take a photo of your picture on your phone or camera, and e-mail it to mooney@rte.ie
Please get your pictures scanned, sent or e-mailed to us by the end of this Friday, August 9th. Don will have a look at them all, and we'll have a prize for the best!

Here are the cartoon barn owls drawn by Don, Derek and Mary Kingston!
Cartoon Barn Owl by Don Conroy
Cartoon Barn Owl by Derek Mooney
Cartoon Barn Owl by Mary Kingston