Michael Littleton Memorial Lecture
The 2017 Michael Littleton Memorial Lecture is to be delivered by The Hon. Ms. Justice Mary Laffoy, Chair of The Citizens' Assembly.
'The Citizens' Assembly - an exercise in deliberative democracy' will be recorded on Monday, 18th December in the RTÉ Radio Centre, Studio 1, Donnybrook, Dublin 4 at 7.30pm. Doors will open at 6.45pm and there will be light refreshments before the lecture commences. Everyone must be seated by 7.15pm.
If you would like to attend, please email littleton@rte.ie with your name, phone number and number of tickets required or call 01 208 3126 with the same information.
Tickets for this year's lecture will be allocated on a lottery system.
The lecture will be broadcast on Friday 29th December at 1.30pm on RTÉ Radio 1.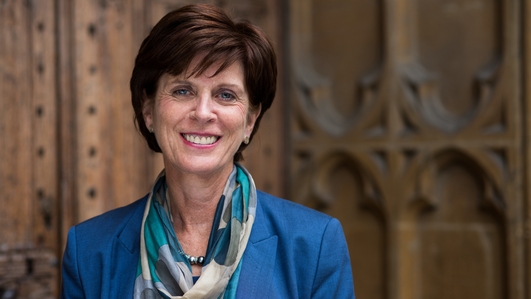 Michael Littleton Memorial Lecture 2016
The 2016 lecture was delivered on November 10th by Professor Louise Richardson, Vice-Chancellor of the University of Oxford. The lecture, entitled "Citizens of the world: The power of connectedness in an age of alienation", was recorded in front of a live audience in November 2016.
Professor Louise Richardson is Vice-Chancellor of the University of Oxford, and a global authority on terrorism. Born in Waterford, she received a BA in History from Trinity College, Dublin; an MA in Political Science from UCLA; and an MA and PhD in Government from Harvard.