Tuesday 5th February 2013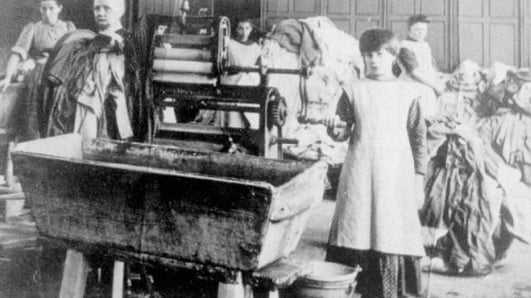 Magdalene Laundries report
Today's programme featured a discussion about the imminent publications of the report of the Inter-Departmental committee to establish the facts of State involvement with the Magdelen Laundries.
Samantha Long, whose mother Maggie Bullen spent many years in a Magdelen Laundry spoke to Joe, as did Teri and Mary, both of whom spent time in Laundries in Dublin and Cork.
Thomas and Paddy spoke about their mothers' experiences. A number of other callers who interacted with the 'Maggies' and delivered or collected from the Laundries spoke about their memories.
All agreed that the report was long overdue and that an apology by the state was necessary.
Keywords