Liveline Wednesday 30th January 2013
Important information regarding Funny Friday 25th November 2016:
Funny Friday will be broadcast live this week from Studio One in the RTE Radio Buildings.
This is a ticketed event with a limited audience capacity. Tickets have been allocated on a first come-first serve basis.
While we will endeavour to respond to all of the ticket queries received, please note that if you have not been contacted by a member of the Liveline team, unfortunately you have not been successful in obtaining tickets.
We thank you for your interest and hope to see you at a Funny Friday event in the future.
Remember, the Liveline Christmas Special will be broadcast live from Dublin's Duke Street on Christmas Eve. This is open to the public and we hope to see you all there.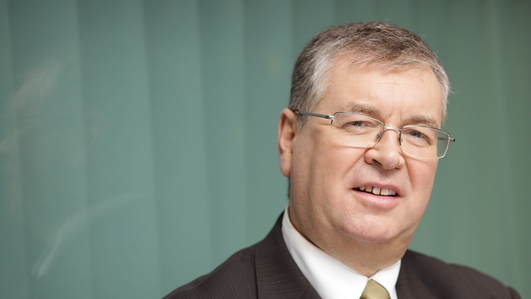 Liveline
Discussion and debate with Joe Duffy
Brendan was walking yesterday near the Connaught Gold hardware premises when the tragedy happened. The weather conditions at the time were appalling.
Noel works as a council work, he found a pay slip from 2008 and is shocked at the amount of deductions in his salary since then.
Trigeminal Neuralgia was spoken about again today. Maura told us the next meeting of the support group will be on the 2nd of March at the Maldron Hotel in Tallaght at 2p.m.
Peter asked Liveline listeners to keep an eye out for his Ivor Williams horsebox which was stolen last Thursday.
Trigeminal Neuralgia & other neurological conditions
Trigeminal Neuralgia was still the topic a lot of Liveline listeners wanted to discuss. Anne told us the pain was so bad for her she eventually went to London for treatment. Last August she had Cyber knife therapy which is not available in Ireland. Philip told us he has Glossopharyngeal which is slight different to T.N. the pain is in your throat rather than your face. He had surgery which entailed sparating the blood vessels that were affected from the nerves. Avril told us the pain was so bad some times she would be physically sick. She had surgery to try and remedy the symptoms. Her sister also suffers with it. Gemma told us she has Fibromyalgia for 22 years. She says it is a poorly understood disorder which causes a stiff, brunging pain in or near the joints. The next meeting of the Trigeminal Neuralgia support group takes place Saturday 2nd March at the Maldron hotel in Tallaght at 2 p.m.
Victim of theft
Peter told us that he had a horsebox stolen last Thursday night - 12 feet by 6 - the make is Ivor Williams....was stolen from close to Edenderry Co Offaly. It was in Peter's farmyard which is about half a mile from his house. They turned up and cut the chains on the horsebox and took the gates off the yard to get the horsebox out. It would have taken them a good bit of time to do all that. He paid €4,500 for it second hand. He really needs it now because he has sheep lambing and has no way to transport them from the field down into the shed. Reported it to the gardai in Edenderry when they discovered it was missing after 7am the following morning. It's a big loss. He's a small farmer and this is his sole inc
WE WANT TO HEAR YOUR STORIES
Have you got a story to tell? An issue you want to air publicly? If you'd like to talk to Joe on-air about an issue that concerns you then we want to hear from you.
You can email the programme at any time to joe@rte.ie, call the office at 01 208 3263 / 2984 / 2980 or 3438 (or out of office hours and leave a message) or on 1850 715 815, Monday to Friday from 12.30pm – 3.15pm.
All topics are considered and all calls are welcome.