Liveline Thursday 30 March 2017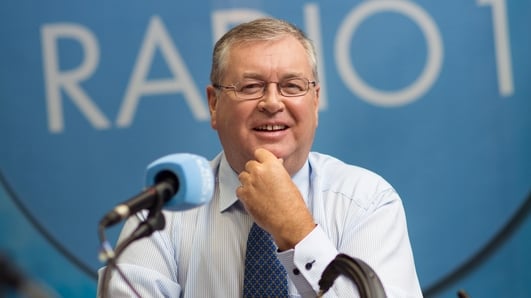 Liveline
Noreen told the story of her husband who went to court and told the judge he'd never got his fixed charge penalty notice. Noreen was horrified to hear that the judge told her husband 'maybe your missus didn't give you the post.'
Martin told Joe why he was going to an exorcism in Galway tonight.
Marie is trying to find out about the daughter of a woman called Jane Costelloe. Jane was shot dead during the Easter Rising - leaving a baby behind her. At the time, she was living in a house owned by Marie's grandparents. Marie has done research which suggests that the child grew up as Edie Wolf on Dublin's Southside. Hugh Comerford has been doing some research for Liveline on this topic, and he thinks that the baby grew up as Edie Fox in Bray, and was raised by the O'Brien family. If you have any information of your own about this person, please email joe@rte.ie.
WE WANT TO HEAR YOUR STORIES
Have you got a story to tell? An issue you want to air publicly? If you'd like to talk to Joe on-air about an issue that concerns you then we want to hear from you.
You can email the programme at any time to joe@rte.ie, call the office at 01 208 3263 / 2984 / 2980 or 3438 (or out of office hours and leave a message) or on 1850 715 815, Monday to Friday from 12.30pm – 3.15pm.
All topics are considered and all calls are welcome.