Francis MacManus Short Story Tuesday 9 July 2013
The Francis MacManus Short Story Competition
The competition was founded in memory of Francis MacManus, the Kilkenny born novelist, biographer and former Head of Talks and Features at Radio Éireann.
Since its establishment in 1986, the competition has been a launching pad for several new and emerging writers who have subsequently received national and international acclaim. They include Claire Keegan, Molly McCloskey, Anthony Glavin and Nuala Ní Chonchúir.
The winner of the overall prize will receive €3,000, with prizes of €2,000 and €1,000 being awarded to the second and third prize winners.
Each of the 26 shortlisted stories will be recorded by a professional reader. The judges, who this year are Sarah Davis-Goff, Anthony Glavin and Lia Mills, listen to these recordings and read the stories before selecting the winning entries. The names of the authors are not known until the judging process has taken place.
2017 shortlist: broadcast schedule
Many thanks to the almost 500 writers who submitted stories to the competition this year, and congratulations to everyone who has been shortlisted. And now to announce our three top prizewinners:
First Prize Winner: Colin Walsh - 'The Flare Carves Itself Through The Dark'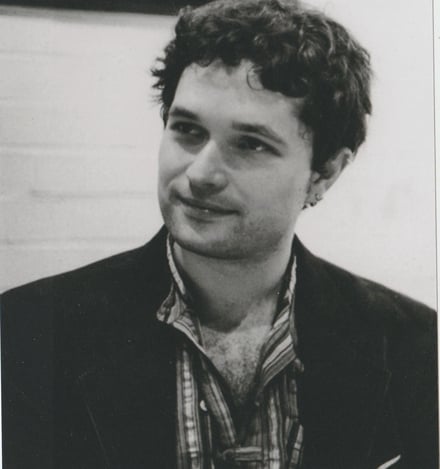 Colin grew up in the West of Ireland and began writing fiction in 2016. Two of his stories will be published this autumn including 'Seen/Unseen', which was shortlisted for the Bath Short Story Award 2017.
About the story:
On the eve of his departure for university, a small-town teenager works his final shift in the local cinema. As he gets ready for a new life beyond the Cineplex, he encounters local characters that promise to shape his future, for better or worse.
What the judges said:
"Great short stories have to be great on a sentence level and great on a structural level, and the best achieve even more – they grab you, then surprise you. The Flare Carves Itself Through the Dark achieves everything that a great story should. The observations ('see-sawing shoulders') are honest and creative, the characters and town sparingly but well-drawn, and the ending a revelation."
Second Prize Winner: Barbara Leahy -- Stones That Might Be Diamonds
Barbara Leahy, from Cork, was previously shortlisted for the Francis MacManus competition in 2014. Her stories have appeared in various anthologies and journals, and have won awards including the 2017 RTÉ Guide/Penguin Ireland short story competition.
About the story:
A young girl seeks power in an adult world.
Third Prize Winner: Felipe Deakin -- Flashing Lights
Originally from Uruguay, Felipe has lived in Ireland for 15 years. He has been a film critic for Totally Dublin and currently works in a vegetarian café near his house, while also working on a tragicomic novel that is "nowhere near completion."
About the story:
In love for the first time, a young woman struggles to reconcile her romantic notions about her new boyfriend with the terror she feels after witnessing him have an epileptic fit during a late-night taxi ride.