Listen
Blighted Nation: Episode Four - Does Ireland Still Bear the Scars of the Famine?
The starvation officially lasted for seven years but are the effects of the famine still with us?
Our population was decimated by the famine and even today, we are the only country in Europe and possibly, the world, with a smaller population than we had in 1840. If we never had the famine, if we remained largely Irish speaking and we didn't have emigration, what kind of a country would we have now?
This programme examines the after effects of the famine.
Topics discussed include how our system of land ownership and use was changed after the famine. How it affected the Irish language. The disappearance of the landlord class. The post-famine boom in the Catholic Church. Does the famine still live on in the Irish psyche? How scientists discovered that past trauma can affect several generations through the use of epigenetics. The knock-on effects on our attitudes to property ownership. The Irish cultural revival. How emigration has been ingrained in our culture. Post famine silence. The Diaspora. Memory. Commemoration.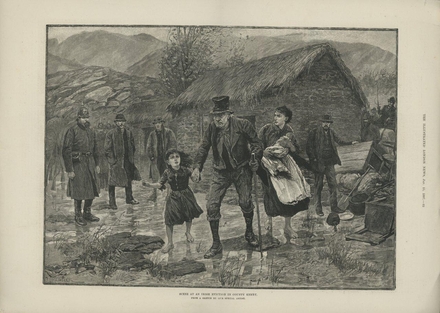 (Image courtesy of Ireland's Great Hunger Museum)
Studio Guests:
Kevin Whelan, professor of history at Notre Dame University, Dublin.
Colm Toibin, author.
Cathal Poirteir, social historian.
Blighted Nation contributors include:
Dr. Brendan Kelly (consultant psychiatrist)
Dr. Trisha McDonnell (clinical psychologist who specialises in trauma)
Sean Duke (science writer)
Brian Tolle (artist, New York Famine memorial)
Peter Quinn (New York writer)
Mick Moloney (New York based musician).
Blighted Nation podcasts are extended versions of the original broadcasts and are available here