Arena Thursday 30 January 2014
coming up on Wednesday's show....a young girl intrigued by a group of free-spirited teenagers becomes embroiled in a dark world of cult worship in Emma Cline's debut novel "The Girls", for her latest collection poet Martina Evans looks to both the past and previously unpublished work, a review of Tom Murphy's "The Wake" at the Abbey Theatre and do tv-to-film adaptations work?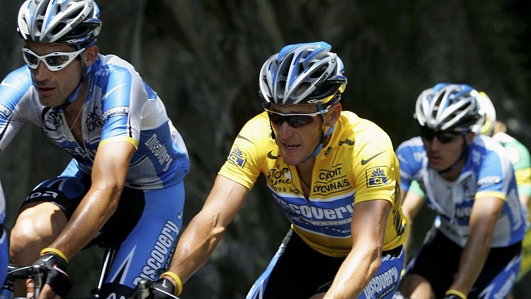 Film Review
Sinéad Gleeson and Brian Lloyd review The Armstrong Lie, Lone Survivor and Out of the Furnace.
The Armstrong Lie is a documentary chronicling cycling legend Lance Armstrong's rise and fall from grace, Lone Survivor is the new Mark Wahlberg film, the true life tale of a navy SEAL operation in Afghanistan, and Out of The Furnace is the second film from Crazy Heart director Scott Cooper.