On Monday's Programme
This week's Classic Movie is 'The Thing' from 1982 starring Kurt Russell. We also discuss the book 'Soul Train' by Questlove, lead singer of iconic hip-hop band The Roots.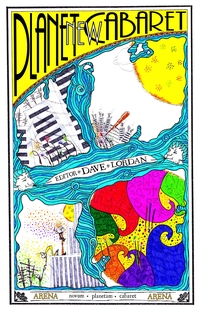 The book 'New Planet Cabaret' was launched on Friday November 22nd at The Gutter Bookshop on Cow's Lane in Dublin.
The book is the result of Arena's on-air Creative Writing Course which ran from December 2012 to June 2013. The Publishers are New Island Books and the Editor is Dave Lordan, who also co-ordinated the course.
All proceeds from the sale of New Planet Cabaret go to the Writers In Schools project which supports young writers.