On Friday's Programme
A full programme on Divine Voices - we ask what makes a beautiful voice?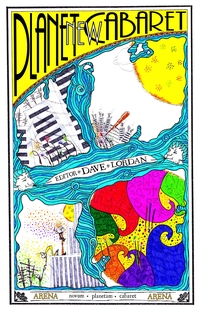 The book 'New Planet Cabaret' was launched on Friday November 22nd at The Gutter Bookshop on Cow's Lane in Dublin.
The book is the result of Arena's on-air Creative Writing Course which ran from December 2012 to June 2013. The Publishers are New Island Books and the Editor is Dave Lordan, who also co-ordinated the course.
All proceeds from the sale of New Planet Cabaret go to the Writers In Schools project which supports young writers.