Listen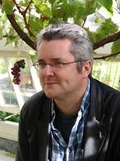 The Rooms is the latest collection of poetry from Dublin-based poet Peter Sirr who is in studio. He discusses the poems with Seán and reads some of his work.
He is also involved in a course next month at the Irish Writers Centre called The Art of the Poem.
The Rooms by Peter Sirr is published by The Gallery Press.