0004ea73
Saturday December 21st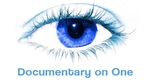 Documentary on One: Christmas Moments (2pm)
For everyone in Ireland, Christmas means something slightly different, something individual. Christmas is that special time of year that we've all grown up with, and Christmas has grown with us, both the experience of it, and the memory of it. In this festive 'Documentary on One', we look at your memories and moments of Christmas and somewhere along the way define what Christmas means to all of us.
Sunday December 22nd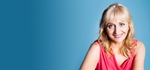 Sunday With Miriam (10am)
A Jimmy MacCarthy Christmas Special Recorded in the Thomas Moore Theatre at his home in Jenkinstown House Kilkenny
Monday December 23rd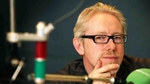 Arts Tonight (10pm)
Tonight's programme pays tribute to the great English composer John Taverner, who died last month. Presenter Vincent Woods and guests discuss his work and play some of his music
Tuesday December 24th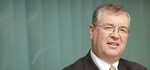 Liveline Christmas Special (9am)
Joe invites listeners along for his traditional live Christmas Eve programme from Grafton Street, Dublin. There will be plenty of seasonal music, surprise guests and festive tunes.
A Christmas Card From Paris (1.30pm)
Nicknamed Europe's 'city of lights', this Christmas Eve Colm will be sending back a Christmas Card from Paris. Among the twinkling lights of the Champs-Élysées and the sparkling Eiffel Tower, you'll get a real flavour of what Christmas is like in one of the world's most beautiful cities.

From Emma O'Carroll, the Roscommon lady who's head of developing accessories at Chanel, to James Creedon, the Cork lad who's become a French TV star, Colm will be meeting some of the Irish taking Paris by storm! He'll be sitting in Notre Dame with Fr. Aidan Troy, talking about life after Holy Cross and how he's now made Paris his new home. Irish UN worker, Madeline Barry, will be showing Colm the famous 'lock' bridge, were couples from all over the world come to declare their love to one another. French chef David Gilabert will be talking about his Irish parents and his love of Donegal, as well as his favourite spots to visit in Paris at this time of the year.
Drama on One: The Christmas Story (3.30pm)
An imaginative re-telling of the Christmas story by children from St. Nicholas's NS in the Claddagh Galway, St. Malachy's BNS, Dundalk and St Patrick's Primary School, Pennyburn, Derry.
Driving Home For Christmas With Maxi (5.15pm)
It's the tradition! Maxi drives you home for Christmas, by playing your favourite songs as you mull the wine, wrap the presents, prepare the feast and contact loved ones. She keeps you updated with the weather, news and how near to our island is Santa!Text your dedications to 51551 on Christmas Eve, or get in touch in advance, by writing to Maxi, RTÉ Radio 1, Dublin 4, or email maxi@rte.ie
Jack Frost (8pm)
Join performer Jack Lukeman and friends for an intimate Christmas Eve gathering celebrating the music and songs of Christmas from the eclectic to the classic. Jack's guests for this fireside gathering include Julie Feeney, Camille O'Sullivan and Aoife Scott. Jack Frost! is an Athena Media production for RTÉ Radio 1.
Wednesday December 25th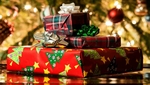 Cathal Murray's Christmas (6am)
Take the chill out of rising at 6am on Christmas morning and join Cathal Murray for two hours of festive fun with music, chat, craic and requests and messages from listeners who can't be home for Christmas.
The God Slot (8am)
Looking at the brightly but secularly coloured shop windows in Dublin city centre today, a visitor from another planet might be left wondering what this Christmas business is all about. Is it about over indulgence in food and drink, about spending lots of money on things we don't really need, is it just one long but meaningless party? Or is it about something else, a rather special birthday? Well, if we directed our extra terrestrial to Parnell Square, and showed him The Moving Crib, so beloved of generations of Dubliners and people from all over the country, he might just find some enlightenment.

That's the setting for the Christmas morning edition of The God Slot, where Eileen Dunne is joined by boy choristers from The Palestrina Choir, regular contributor Ben Conroy, author on Theology Anne Thurston, journalist, author and broadcaster Fiona Looney, and fiddler and whistle player with the legendary Dubliners John Sheahan, for thoughts on this magical time of year with lots of musical helpings. Long time volunteer at the Crib Pat Campbell starts the ball rolling by pointing out some of the main features and giving the history of The Moving Crib, so for the perfect way to ease yourself into Christmas Day, The God Slot Christmas Special is for you. Presenter: Eileen Dunne Producer: Gerry McArdle
Thursday December 26th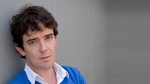 Take Me To Church: Other Voices on RTÉ Radio 1 (8pm)
RTÉ Radio 1's Cathal Murray takes a trip to this year's Other Voices in Dingle to investigate exactly what happens when some of the world's best loved musicians descend on a Kerry town. Featuring music from David Gray, Patti Griffin, Asgeir, Lisa O'Neill and many more, Murray will be finding out what goes on behind the scenes of this magical music festival.
Friday December 27th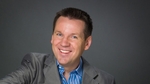 Mooney Goes Wild Christmas Special (3pm)
Derek and the Mooney Goes Wild team report on Malahide's newest and hairiest residents - Highland Cattle - which have been introduced into the area as part of Fingal Co. Council's bio-diversity project.
Arena (7pm)
This evening's Arena programme is a celebration of the tradition of storytelling in Ireland. From tall tales told around the fire for centuries, to the story tellers themselves, we shall explore the power of the story down through the years. The guests are Eilis Ni Dhuibhne, Kelly Fitzgerald, Jack Lynch and Donal Clancy and Evelyn O'Rourke is the presenter.
Saturday December 28th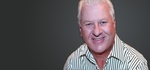 Still Believing (5pm)
Ronan Collins hosts songwriter Thom Moore and friends for an hour of his most loved songs. Retracing his musical past from Midnight Well and Pumpkinhead, right up to his songs recorded by Mary Black and Maura O'Connell, Collins finds out about the Cavan Girl, The Scholar and the California man's love of Ireland.
Sunday December 29th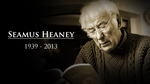 The Rolling Wave (10pm)
A tribute to poet Séamus Heaney with his own readings and uilleann pipe and tin whistle music from Liam Ó Floinn in The Poet and the Piper, recorded at the Barbican Centre, London in April 1999
Monday December 30th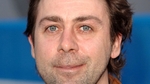 Don't Quote Me (1:30pm)
Award-winning Irish comedy actor and writer Seán Hughes hosts a special end of year edition of Don't Quote Me! - a new wordy game show celebrating the fact that our celebrities and politicians just can't seem to shut up.Join a star-studded panel, including Jason Byrne and Karl Spain, as they dredge up the best and most hilarious quotes, gaffes, tweets, excuses and apologies of 2013 - all aided and abetted by the live audience in studio.DQM is produced by Sideline Productions for RTÉ Radio 1.
Tuesday December 31st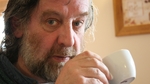 Call of the Dark with Michael Harding (1:30pm)
Acclaimed Irish writer Michael Harding brings us right into the depths of winter in his native Leitrim for this special programme where he reflects on the music and sounds of the darkness. With his unique style, Harding urges us all to step into the season that most of us try to avoid.
Final Partings (2pm)
Lou Reed and our own Phil Chevron were just two of the rock pioneers we lost in the last 12 months. In "2013's Final Partings" Jim Lockhart and his guests look back over the achievements and the legacies of these and other musical voices stilled in 2013.
New Year's Eve Countdown Concert Special with John Creedon (10pm)
Join John Creedon for a cracking New Year's Eve, live from the Countdown Concert in Dublin's College Green. John and his guests will see 2013 out in fine style to the sounds of Madness, The Strypes, MKS (the original Sugababes), Ryan Sheridan and Youtube sensations Seo Linn. Enjoy the biggest and best year-end street party right at home - a great start to a Happy New Year!
Wednesday January 1st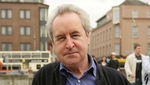 John Banville In Conversation With Olivia O'Leary (6pm)
In this wide-ranging conversation, John Banville discusses his work, writing as Benjamin Black, and his forthcoming TV series 'The Sea'. This programme was recorded in Smock Alley Theatre on June 12th, 2013.