Sunday 22nd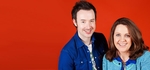 Weekenders with Ruth and Paddy (2pm)
Tune in to Weekenders for a taste of the festive atmosphere from the airport at one of the busiest times of the year. Ruth and Paddy are live from Dublin airport to meet and greet people flying home from Christmas and their families.
Monday 23rd and Tuesday 24th of December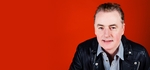 Fanning Fab 50 (8am)
In a time-honoured tradition, The Dave Fanning Show on RTÉ 2fm asked listeners to nominate their three all-time favourite songs of all time. Join Dave as he plays this year's Fanning Fab 50.
Wednesday December 25th - Christmas Day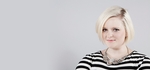 Christmas Breakfast with Louise McSharry (7am)
Louise McSharry presents a mix of beautiful Christmas music to soundtrack the unwrapping of presents. Plus, She'll be taking calls from children about how they got on with Santa.
Larry Gogan's Golden Hour (1pm)
Join Larry this Christmas afternoon as he plays the number one Christmas songs from over the years.
Thursday December 26th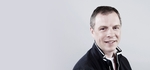 Twerking the Year (10am)
Tune in to Will Leahy for an irreverent look at the year that was with a host of guests. Plus Will will play the top tunes of 2013.
Thursday 26th and Friday 27th of December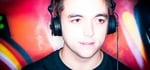 Breakfast with JJ Hartigan (7am)
Ease into your day, post-Christmas, in the company of JJ Hartigan.
Sunday 29th of December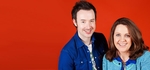 Weekenders with Ruth and Paddy (2pm)
Tune in to Weekenders to hear 'The Dirty Dozen', the 12 best songs of the year as chosen by 2fm listeners. Will you agree with the selection? Tune in to find out!
Monday 30th and Tuesday 31st of December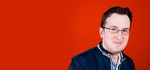 Game On (7pm)
Damien O'Meara looks back at some of the big stories, discussions and interviews of the sporting year. What was your sporting moment of 2013?
Tuesday 31st of December - New Year's Eve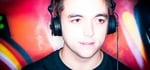 JJ's New Years Eve Dance Off (7pm)
Ring in the New Year with great tunes from JJ Hartigan, live from Limerick. He'll be bringing you the biggest tracks of the year along with all your New Year requests.
Wednesday 1st of January - New Year's Day
Mark McCabe (10am)
Now that it's all over, Mark McCabe digests Christmas and looks ahead to the New Year with great music and super duper prizes.
Thursday 2nd and Friday 3rd of January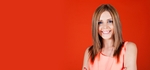 Jenny Greene (3pm)
Ease in to January with two hours of great music with DJ Jenny Greene.