Day 48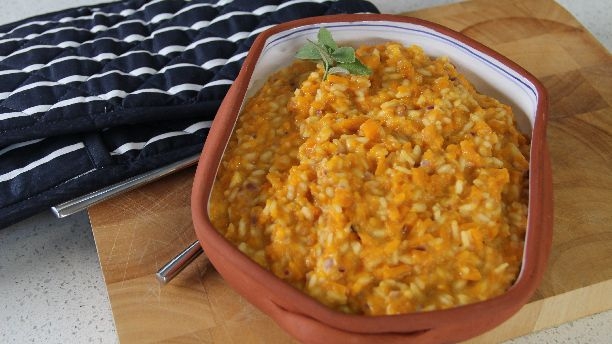 Creamy butternut squash and red onion risotto
Serves 4 - (Each serving contains approx 450-500 Kcal)
Ingredients
1Kg butternut squash, finely diced
1 large red onion, finely diced
200g of risotto rice
120g Low fat soft cheese
500ml vegetable stock
500ml boiling water
Spray oil
Method:
1. Spray oil on a large non-stick pan. Add onion and fry for a minute.

2. Add the butternut squash cooking for a minute

3. Add some of the stock and stir

4. Continuing to stir, add the rice.

5. Gradually add stock, stirring all the time, until the stock is all absorbed.

6. When all of the stock has been absorbed add some boiling water if necessary.

7. Check that the rice is al dente and then add the soft cheese, stirring it through to make a creamy dish.

8. Serve.
The information on this site does not take into account the specific circumstances of any viewers, readers or listeners, and therefore you are advised to consult your own doctor before under going any weight loss programme featured in Operation Transformation. The opinion of the panel does not constitute and should not be regarded as a substitute for doctors advice.