Day 28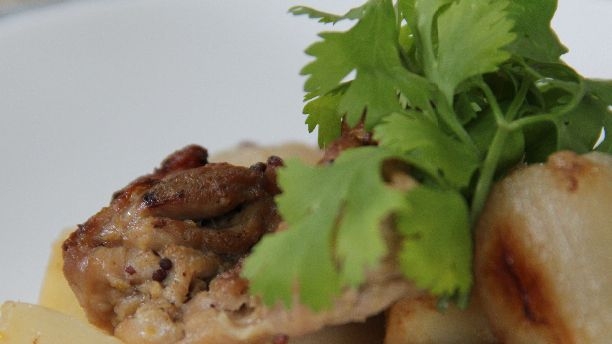 Honey mustard chicken casserole with parsnips
Serves 4 - (Each serving contains approx 450-500 Kcal)
Ingredients
6 chicken thighs, skin removed
1200g parsnips, cut into big long chunks
300g shallots peeled
300ml chicken stock
30ml wholegrain mustard
30ml honey
15ml olive oil

Method:
1. Heat the oil in a large pan or wok.

2. Add the chicken and fry until golden brown.

3. Add shallots and cook until slightly soft.

4. Mix the mustard and honey with the stock.

5. Transfer the chicken and shallots and parsnips to a casserole dish and pour over the stock mixture.

6. Cover and place in the oven at 200șC for 60-70 minutes until the chicken is tender. Stir a few times during cooking.

7. Serve
The information on this site does not take into account the specific circumstances of any viewers, readers or listeners, and therefore you are advised to consult your own doctor before under going any weight loss programme featured in Operation Transformation. The opinion of the panel does not constitute and should not be regarded as a substitute for doctors advice.