Count Me In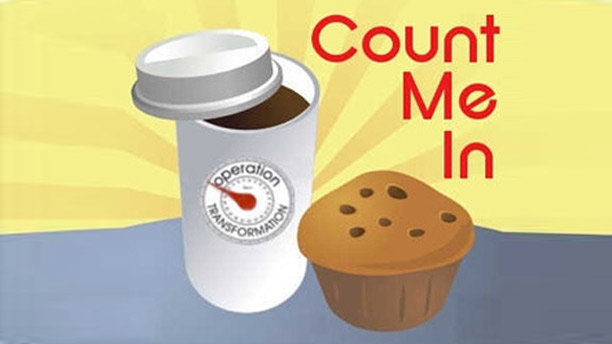 Operation Transformation are calling for calories on menus. Give your opinion on putting calories on menus in Ireland by filling out the Food Safety Authority of Ireland's survey.
Operation Transformation are calling for calories on menus. Can we count you in? Give your opinion on putting calories on menus in Ireland by filling out the Food Safety Authority of Ireland's survey below.
The Food Safety Authority of Ireland today announces a national consultation to seek opinions on the best way of putting calorie information on menus in Ireland. This is an initiative Minister Reilly announced late last year by writing to Fast Food Outlets and Cafes requesting that they consider including calories on their menus. Ireland currently has the second highest rate of obesity in Europe and research shows that displaying 'calories on menus' helps consumers to make healthier and more informed choices about what they eat and encourages them to eat smaller portions. The consultation launched today by Dr James Reilly T.D., Minister for Health, is an opportunity for consumers and the food industry to give their views on how 'calories on menus' can be best implemented in Ireland. All interested parties are invited to comment and to facilitate maximum participation the consultation involves completing a short online questionnaire on our website. The consultation will close on 29th February 2012.
The information provided in this public consultation will form the basis to develop the best system for placing calorie information on menus in Ireland. This will include technical guidance for food service businesses. In addition, the FSAI will, where possible, provide necessary support for the industry. Internationally, it has been shown that when calories are displayed on menus people consume fewer calories.
Food law in America and Australia ensures that in large food outlets consumers can see the amount of calories in the foods for sale beside the price when making their choice. Research in America found that when calorie information is shown on menus people ate152 fewer calories in hamburger restaurants; 73 fewer calories in sandwich bars and ate 6% fewer calories overall.
Speaking at the launch today, Dr. James Reilly T.D., Minister for Health said that if calorie intakes were reduced by this amount in Ireland as a result of displaying calories on menus it would have a significant impact on our obesity problem.
"In Ireland, two out of every three men and over half of all women are either overweight or obese. Of great concern too is that we are seeing year on year growth in the number of our children and teenagers who are overweight. Heart disease, cancer, stroke and type 2 diabetes are all conditions aggravated by obesity, particularly when it occurs at younger ages. We need this type of initiative to help people help themselves to avoid such conditions. Information about the amount of calories you will consume in the foods and drinks you are choosing is fundamental to enabling people make healthier choices. Displaying calories on menus has been shown to be effective in other countries in this regard. We want to emulate that success here and I have already had a very positive response from fast food outlets and cafés and would strongly encourage the wider food service sector in Ireland to embrace this initiative," says Dr. Reilly.
According to Dr. Mary Flynn, Chief Specialist Public Health Nutrition, FSAI, one of the key issues is that people are not aware that some snacks they choose provide almost all of the calories they need in a day.
"People are choosing large portion sizes for better value. They are welcoming 'free' side dishes, extra toppings as well as sauces with no idea of the amounts of hidden calories they may contain. At this stage in Ireland, we're used to the 'buckets 'of popcorn and litre-sized drinks and we don't notice the extra-thick bread and large rolls in sandwich bars. On top of all this we'd probably feel cheated if food businesses offered us reasonable portion sizes. In effect all of this promotes oblivious overeating by many of us on a regular basis," she says.
"Food businesses supply what consumers demand. Research has shown that putting calories on menus creates a demand for healthier options and smaller portion sizes. The feedback received in this consultation will be instrumental in developing a working model for placing calories on menus in Irish food service business that works best for Irish consumers and the food industry. We recognise that putting calories on menus will not be an easy task for food businesses - in particular, for smaller food businesses; it will require technical tools to calculate nutritional content and support from nutritional experts. The FSAI is currently exploring a number of ways that support can be provided to food businesses during any transitional period," she concluded.
Two booklets are available from the website homepage outlining information on What People need to Know about putting Calories on menus in Ireland and Putting Calories on menus - Draft Technical Guidance for Food Businesses. The FSAI is seeking consumer feedback to ascertain how best calorie information should be displayed and in what outlets would consumers most like to see calories on menus. The FSAI especially invites food service businesses to give their views on how best calories on menus can be implemented in Ireland. In particular, it is keen to hear about the support that these businesses would require to put calorie information on their menus. Feedback is also welcome from all other interested parties including health professionals, Food Law Experts and Environmental Health Officers
All opinions and views submitted in this consultation will be considered in the development of an overall framework for the way calorie content is calculated and displayed in menus in Ireland.
Click here for more information on the FSAI campaign...
Link to Consumer Questionnaire
The information on this site does not take into account the specific circumstances of any viewers, readers or listeners, and therefore you are advised to consult your own doctor before under going any weight loss programme featured in Operation Transformation. The opinion of the panel does not constitute and should not be regarded as a substitute for doctors advice.