National Type II Diabetes Day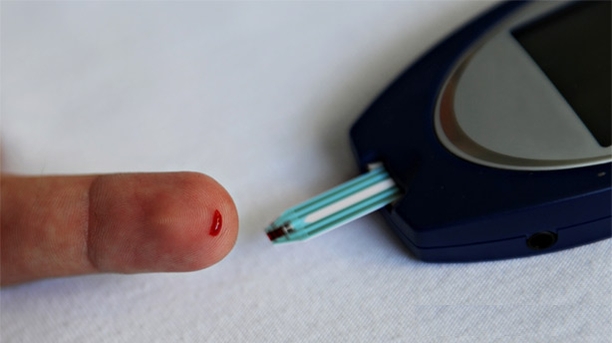 On Thursday the 19th January 2012 we are holding National Type II Diabetes Day.
National Type II Diabetes Screening Day Thursday 19th January
Type II Diabetes will feature prominently in the upcoming series. With 5% of the population with Type II Diabetes, Operation Transformation hopes to raise huge awareness to a disease that bears chronic complications for those diagnosed. On Thursday 19th January 2012 Operation Transformation, together with Irish Medical Organisation President Dr. Ronan Boland and the doctors of Ireland, will hold National Type II Diabetes Day. The IMO will provide doctors from 9 am - 12 noon in 9 centres throughout the country where people deemed high-risk after completing a risk assessment form will receive a free capillary prick test. These tests provided by appointment only.
To test if you are at risk please download, print and complete this Diabetes Risk Assessment Form. IF YOUR TOTAL SCORE ON THIS FORM IS 10 OR HIGHER and you wish to be screened at your nearest location (see list below) on Thursday 19th January please follow this procedure:
1.) Send an email containing your name, address, telephone number and the name of the centre you wish to attend to: ot@rte.ie You will be contacted by phone to confirm your appointment.
2.) Download, print and complete this Consent for Screening Form.
3.) Attend your centre at the appointed time, bringing with you your completed Diabetes Risk Assessment and Consent for Screening forms.

Locations are as follows:
Blanchardstown Shopping Centre, Dublin
Dundrum Shopping Centre, Dublin
Quayside Shopping Centre, Sligo
Galway Shopping Centre, Galway
Mahon Point Shopping Centre, Cork
City Square Shopping Centre, Waterford
Long Walk Shopping Centre, Dundalk
Athlone Town Centre, Athlone
Crescent Shopping Centre, Limerick

**Please note that appointments are limited to 1,000 and that an application for screening does not constitute the guarantee of an appointment**
The information on this site does not take into account the specific circumstances of any viewers, readers or listeners, and therefore you are advised to consult your own doctor before under going any weight loss programme featured in Operation Transformation. The opinion of the panel does not constitute and should not be regarded as a substitute for doctors advice.