Conductors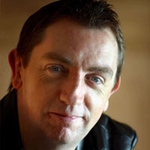 David Brophy
Appointed Principal Conductor of the RTÉ Concert Orchestra in 2007, David Brophy is the leading Irish conductor of his generation. His career, while primarily based in Ireland, has taken him to many parts of Europe, Africa, America and Canada. He has studied in Ireland, England and Holland, was appointed apprentice conductor with the National Chamber Choir of Ireland and was subsequently the first person to be appointed assistant conductor with the RTÉ National Symphony Orchestra of Ireland.

David has collaborated with many internationally acclaimed soloists including Tasmin Little and Lesley Garrett. He conducted the RTÉ National Symphony Orchestra in front of over 80,000 people at the spectacular opening ceremony of The Special Olympics World Games in 2003. This event, which was televised worldwide, included performances with U2 and the largest Riverdance troupe ever assembled.

Operatic work has led to collaborations with leading companies in Ireland. Having initially conducted numerous tours with Co-Opera including the first ever opera performance in The Faroe Islands with their production of Madama Butterfly, he now works regularly with the Dublin company, Lyric Opera Productions. His keen interest in new opera has led to productions of Ian Wilson's Hamelin and Daron Hagen's Vera of Las Vegas for Opera Theatre Company. Most recent work has included Mozart's Die Zauberflöte and André Previn's A Streetcar Named Desire for Opera Ireland.

David's ever-expanding musical interests have seen him work in recent years with artists beyond the field of so-called 'classical' music. Having collaborated closely with Eleanor McEvoy at the 2005 ESB Beo Festival, he has recently worked with other singer/songwriters including Paul Brady, Brian Kennedy and Declan O'Rourke. A keen interest in traditional music from Ireland and abroad has been nurtured through partnering composer Shaun Davey on many projects including numerous performances of his The Brendan Voyage with piper Liam O'Flynn. Other work with O'Flynn has included the world première of Neil Martin's No Tongue Can Tell at the 2004 Belfast Festival. David has also enjoyed working with other traditional musicians including Seamus Begley, Nollaig Casey, The Chieftains, Rita Connolly, Carlos Nunez and Sharon Shannon.

In recent years David has travelled to America working with the VSO and to Spain working with ONCA, while at home he has worked with all the major orchestras in Ireland including the Irish Chamber Orchestra, RTÉ Concert Orchestra, Ulster Orchestra and the Orchestra of the National Concert Hall. His interest in 'contemporary' music has seen him work with specialist new-music ensembles including Vox21 and the Crash Ensemble, and he has given world premières of works by Irish composers including Frank Corcoran, Raymond Deane, Fergus Johnston, Philip Martin and Ian Wilson. In 2003, as part of RTÉ's American Originals weekend, he directed the Irish première of Steve Reich's Music for Eighteen Musicians.

Radio broadcasts have been carried on RTÉ, BBC, CBC (Canada) and EBU to listeners across Europe, while recordings have been released on Silva Screen and Tara Records labels. His TV appearances include The National Concert Hall's 25th anniversary gala concert entitled Ireland's Finest. This included a performance of Danny Boy with Sir James Galway. Film credits include Shaun Davey's score for The Abduction Club.

David lectures at the DIT Conservatory of Music and Drama and is currently working towards a PhD researching performance practice in eighteenth century orchestral music with a particular reference to the symphonies of Haydn.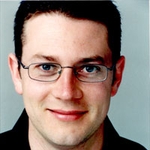 John Wilson
In 2009 John Wilson was appointed as Principal Guest Conductor of the RTÉ Concert Orchestra. Born in Gateshead on Tyneside in 1972, John Wilson studied composition and conducting at the Royal College of Music. He graduated in 1995, winning all the major conducting prizes and the coveted Tagore Gold Medal for the most outstanding student. He has since established an enviable reputation as a conductor, arranger and scholar, and is recognised internationally as an expert in the fields of light music, jazz and music for screen.

A prolific arranger, John Wilson arranged and conducted the music for Kevin Spacey's film Beyond the Sea, orchestrated and conducted several of Paul McCartney's compositions with the London Symphony Orchestra, and his arrangements and orchestrations have been played by the Chicago Symphony, Boston Pops and Cleveland orchestras.

Irish audiences are probably most familiar with John in connection with the highly successful Wizard of Oz screenings with full orchestral accompaniment in 2007 and 2008. The project came about when he accepted the enormous challenge from MGM of reconstructing the lost orchestrations of all their major musicals, including High Society and Singin' in the Rain, and gave the first European performances of the restored score of The Wizard of Oz synchronised with the film.

John works on a regular basis with the Hallé, City of Birmingham Symphony, Royal Liverpool Philharmonic, Philharmonia, BBC Scottish and BBC Concert Orchestras. He has also conducted in Finland, Sweden, Denmark, Norway, Iceland, Bulgaria and Australia. He has made a series of acclaimed CDs with the John Wilson Orchestra and his third disc of music by composer Eric Coates featured on the US Tower Records' Best of 2005 list.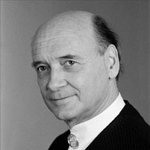 Proinnsías Ó Duinn
In 2003 Proinnsías Ó Duinn was appointed Conductor Laureate of the RTÉ Concert Orchestra after holding the position of Principal Conductor since 1978. Originally a cellist, Proinnsías was appointed Conductor of the Iceland Symphony Orchestra in 1963. After this he held the position of Music Director and Principal Conductor of the Orquesta Sinfonica Nacional del Ecuador. Shortly after being invited to take the position with the RTÉ Concert Orchestra, he became Music Director and Conductor of Our Lady's Choral Society, a position he has held since. As a composer he has written music for most genres from chamber music to symphonic and television music. Proinnsías's repertoire covers the entire spectrum, from popular to symphonic and includes many national and world premières. He has conducted both the RTÉ Concert Orchestra and RTÉ National Symphony Orchestra in a wide-ranging repertoire on CD for Marco Polo and Naxos. He conducted the now famous Riverdance and Seville Suite on CD and returned to Spain recently to conduct the Orquesta Sinfonica de Galicia. In 2005, he returned to the OSN in Ecuador. In 2007, he returned to Germany for further concerts in Trier and Koblenz. As Music Director of Our Lady's Choral Society, he conducted three concerts in 2007 under the banner 'Mostly Mozart', ending in the National Concert Hall with the Mozart orchestration of Handel's Messiah in December. Each year he conducts massed choirs from around the world and the orchestra of the Hallé Opera House in a festival established to celebrate the birth of Handel.
RTÉ CO E-Newsletter
Follow Us:
You Tube
Next Performances
---
Links of Interest