RTÉ NSO and RTÉ's John Murray Show launch the The Three Sopranos Tour & 'Sing with the Sopranos'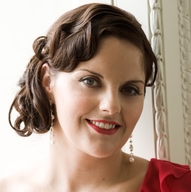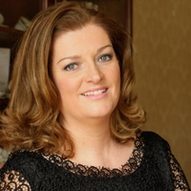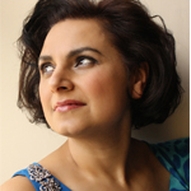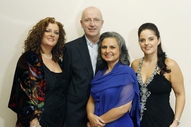 The RTÉ National Symphony Orchestra and RTÉ Radio 1's John Murray Show will present the first ever Irish tour of The Three Sopranos Summer Gala with acclaimed Irish sopranos Celine Byrne, Regina Nathan and Cara O'Sullivan in June, with the tour opening in Leisureland, Galway on Wednesday 5 June at 8pm. RTÉ Radio 1's John Murray will present all four concerts live on stage, and the concerts will be conducted by John Finucane.
The Three Sopranos concerts are synonymous with popular operatic repertoire and an experience which is fabulous, fun and deliciously entertaining. Naas native Celine Byrne, Regina Nathan, now living near Ennis, and Cork's own Cara O'Sullivan have individually won widespread critical and popular acclaim on concert and opera stages at home and abroad. With the RTÉ NSO, they perform a potent and vibrant mix of glorious vocal and orchestral music which thrills and stills the heart and mind, takes the breath away, brings many a smile and maybe even a tear. The June tour promises one unforgettable highlight after another, with popular and romantic operatic favourites all evening long including solos, duets and trios by the likes of Mozart, Verdi and Puccini and, along the way, orchestral overtures and interludes to thrill and inspire. Full details of the tour programme to be announced in a later issue.
To mark the occasion, the John Murray Show has announced the 'Sing with the Sopranos Search', a new element in the Three Sopranos concert offering four John Murray Show listeners and aspiring singers, one each for each of the four tour venues, the chance to sing the popular Neapolitan song O Sole Mio live on stage in performance with the three sopranos and the thrilling forces of the RTÉ NSO. The four guest singers, identified through the John Murray Show programme, will be announced on air on at a later date. As part of the package, they will be coached in advance by one or more of the singers and will join the RTÉ NSO and the three sopranos at an orchestral rehearsal in Dublin prior to the tour.
The full tour takes in Galway, Limerick, Cork and Waterford.
TOUR INFORMATION & BOOKING:
Wednesday 5 June, 8.00pm: Leisureland GALWAY
Tickets: €25 (concession €22, student €15)
Booking: Town Hall Theatre, www.tht.ie | 091 569777
Thursday 6 June, 8.00pm: University Concert Hall LIMERICK
Tickets: €35 (concession €32.50) €30 (balcony), €20 (choir balcony)
Booking: University Concert Hall | www.uch.ie | 061 331549
Friday 7 June, 8.00pm: City Hall CORK
Tickets: €35, €30, €25
Booking: The Everyman / www.everymancork.com / 021 4501673

Saturday 8 June, 7.30pm: WATERFORD, WIT College Hall
Tickets: €25 (Concession €18)
Booking: Garter Lane Arts Centre| www.garterlane.ie | 051 855038 | www.scow.ie


Follow Us:
You Tube
Next Performances
---
Links of Interest