JONATHAN NANGLE biography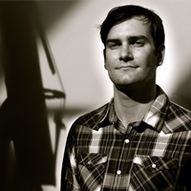 Jonathan Nangle (b1981)
Jonathan Nangle is a composer whose work explores many diverse fields ranging from notated acoustic and electro-acoustic composition, through live and spatially distributed electronics, to video, field recording, interactive sound installation and electronic improvisation.
A graduate of Trinity College Dublin, having obtained a degree in Music and Philosophy (2003) and an M.Phil in Music and Media Technology (2005), he studied composition under Donnacha Dennehy and Rob Canning and Electro-Acoustic composition with Roger Doyle. Since 2008 he has continued to study privately with the internationally acclaimed South African composer Kevin Volans.
His work has been commissioned and performed internationally by, amongst others, the RTÉ National Symphony Orchestra, Crash Ensemble, Ensemble Scratch the Surface, The Dublin Guitar Quartet, Ergodos Orchestra, New Dublin Voices, Irish Youth Choir, Roberto Oliveira, Darragh Morgan and Thérèse Fahy. In addition, his work has featured at numerous festivals, been choreographed for film and stage and has been broadcast internationally both on radio and television.
In 2009 his piece 'our headlights blew softly into the black, illuminating very little' for Bass Clarinet and Electronics was awarded a commendation in the Under 30's category at the 56th International Rostrum of Composers and in 2011 he was selected for a second time as part of the Irish submission to the International Rostrum with his first orchestral work 'now is night come quietly'.
He has developed a number of interactive sound and video installations, including custom designed iPhone applications and Kinetic Sculptures, for institutions ranging from The Ark Children's Theatre, Contemporary Music Centre, Discover Science + Engineering and Sustainable Energy Ireland.
Jonathan is a lecturer in Music Technology and Electro-Acoustic Composition at the Royal Irish Academy of Music and a member of the music faculty in Wesley College since 2005.
Follow Us:
You Tube
Next Performances
---
Links of Interest