Soundings 2009-2010
Martin Mansergh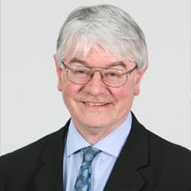 May 2008 to date
Minister of State at the Department of Finance
(with special responsibility for the Office of Public Works)
and at the Department of Arts, Sports and Tourism
(with responsibility for the Arts)
Elected to Dáil Éireann May 2008 for Tipperary South
Appointed to the Council of State by President Mary McAleese, 2004.
Elected to Seanad Éireann 2002
Political and Northern Advisor to three Taoisigh and leaders of Fianna Fáil over 21 years, 1981 - 2002.
Civil Servant in the Department of Foreign Affairs 1974-81, and in the Department of the Taoiseach in 1981.
Author of The Legacy of History for Making Peace in Ireland
(Mercier Press, 2003)
Co-winner with Fr. Reid and Rev Roy Magee of Tipperary Peace Prize, 1994

Hear him: Friday 11 September
Follow Us:
You Tube
Next Performances
---
Links of Interest