Kevin O'Connell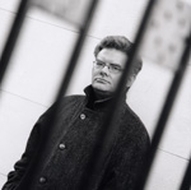 Kevin O'Connell (b. 1958)
Kevin O'Connell was born in Derry and began composing when he was twelve. He studied composition with Redmond Friel before completing a music degree at Trinity College Dublin. He subsequently taught composition there and at Queen's University Belfast.
Kevin O'Connell's output embraces opera, orchestral music and chamber and vocal works. His music has been played by many of Europe's leading performers including the Lotus and Hugo Wolf quartets, Joanna MacGregor, Raphael Wallfisch and Linda Hirst. The RTÉ National Symphony Orchestra has played all of his large-scale orchestral works to date - From the Besieged City (1989), North (1997-1998) and the RTÉ-commissioned Four Orchestral Pieces (2007).
Other Irish performers/groups whom Kevin has written works for include David Adams, Conor Biggs, Archie Chen and William Butt, the Ulster Orchestra, Gerard McChrystal, Mairead Buicke and Anna Devin.
Kevin teaches composition at the Royal Irish Academy of Music and has had visiting professorships at Queen's University and the University of Perugia, Italy. In 2008 he gave a paper to the International C.G. Jung Conference in Zurich on Stravinsky's Rite of Spring.
Current projects include a work for the East Ayrshire Education Authority's String Orchestra in conjunction with 30 visiting string players from Northern Ireland, to be premièred in March.
He is a member of Aosdána, the Irish affiliation of creative artists.

Follow Us:
You Tube
Next Performances
---
Links of Interest