Horizons 2013: Contemporary Music Series
RTÉ National Symphony Orchestra presents
Horizons 2013: Contemporary Music Series

4 FREE LUNCHTIME CONCERTS
ACOUSTIC, ELECTRO ACOUSTIC AND ELECTRONIC MUSIC
PLUS A SOLAR ACTIVATED, GENERATIVE SOUND INSTALLATION
The RTÉ National Symphony Orchestra's free Horizons Contemporary Music Series returns on Tuesday 22 January 2013 at 1.05pm with the first of 4 concerts, each focusing on the music of a contemporary Irish composer. Once again the series presents the work of emerging voices and established Irish figures. Featuring in 2013 are Raymond Deane in a concert celebrating his 60th birthday, RTÉ lyric fm and RTÉ NSO Composer-in-Residence Linda Buckley, Ann Cleare and Jonathan Nangle. Alongside these, works by major figures from the 20th century - Carl Ruggles and Iannis Xenakis - and younger generation Irish composers Irene Buckley and Donal Sarsfield.
With music for acoustic, electro acoustic and electronic forces and a solar activated, generative sound installation, Horizons 2013 presents a total of 16 works, with all programmes curated by the featured composers. They include five world premieres - two from Ann Cleare, and three from Jonathan Nangle, with one of these being a new arrangement; four Irish premieres - one each by Linda Buckley, Irene Buckley, Jonathan Nangle and Donal Sarsfield; the first performance since the world premiere by the RTÉ NSO in 2000 of Ripieno, Raymond Deane's largest orchestral work, and the professional premiere of his Epitomes, almost exactly 20 years after its first performance.
Three of the works featured are RTÉ commissions: Linda Buckley's chiyo (2011) and Surge (2012) and Jonathan Nangle's Now is night come quietly (2010). Raymond Deane's Ripieno has been recorded by the RTÉ NSO on the RTÉ label, and Jonathan Nangle's Now is night come quietly was recorded by the RTÉ NSO in 2010 and formed part of the Irish submission to the International Rostrum of Composers 2011. In advance of their individual concerts, each of the featured composers can be heard in conversation with Contemporary Music Centre Director Evonne Ferguson.
Tickets and booking: Free ticketed events.
Booking (no fees): 01 4170000|www.nch.ie


RTÉ National Symphony Orchestra
Horizons 2013: Contemporary Music Series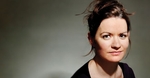 Tuesday 22 January 1.05pm-2pm
Featured composer: Linda Buckley
Gavin Maloney conductor

Four of Linda Buckley's works will feature: the RTÉ commissioned Surge (2012) and chiyo (2011); turn, 2nd movement (2009) in an Irish premiere performance and Fall Approaches for string orchestra and electronics (2007). Alongside these, the Irish premiere of Stórr (2009) by Linda's sister, Irene Buckley. For Linda, this concert 'shows the many inspirations that have nourished my work over the years, from medieval music to Icelandic electronica. Much of the music is inspired by landscape and poetry with the clean pure haiku of Japan in chiyo, the thirteenth century Persian poet Rumi in turn, gaelic psalmody evoking the Outer Hebrides of Scotland in Stórr and the poetic landscape of Iceland inspiring Fall Approaches with the ancient practice of rimur chant.'

GO TO CONCERT PAGE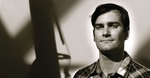 Tuesday 29 January 1.05pm-2pm
Featured composer: Jonathan Nangle

Gavin Maloney conductor

For Jonathan Nangle, this concert is 'an exploration of opposites and one framed by works depicting states of day and night, from the generative sound installation Trip the Light Fantastic (2011) activated by solar activity to the RTÉ commissioned Now is night come quietly (2010), an evocation for orchestra of diminishing daylight's diminuendo into darkness.' In between, there are works exploring 'the opposites of Light - Shadow, Wood - Water and Calm - Volatile: Sarsfield's Between wood and water (2008) creates a series of "natural/electronic" spaces between the crunch of footsteps in snow, panoramic rain and burning embers while the new arrangement of Then falls thy Shadow (2010), through the random shuffling of an iPod, creates a piece that will never be the same from one performance to the next. Damaging my Calm (2012) treads that thin line between remaining calm in the face of adversity or tipping into a blind rage.'

GO TO CONCERT PAGE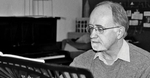 Tuesday 5 February 1.05pm-2pm
Featured composer: Raymond Deane

Gavin Maloney conductor

Commenting on his concert, Raymond says: 'Composers bypassed by history depend on posterity to wage their struggle for recognition. Nowadays the pioneering American composer Carl Ruggles (1876-1971) is merely a name in the history books, but surely deserves far better - both for giant orchestral pieces like Sun-Treader (1931) and comparative miniatures like Angels (1921) for six muted trumpets and Portals (1925) for strings, which I have chosen to open my Horizons concert. It gives me particular pleasure to programme the professional premiere of my three short Epitomes (1993-1994) almost exactly twenty years after their first performance by the Dublin Orchestras for Young Players, for whom they were written. The lively minimalism of the two outer sections is practically unique in my output. On the other hand, Ripieno (1999) is my longest and most ambitious orchestral work and has been recorded on the RTÉ label by the RTÉ National Symphony Orchestra with my Violin Concerto and Samara. The opportunity to present a live performance of such a work is something of a privilege nowadays.'

GO TO CONCERT PAGE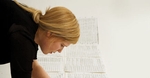 Tuesday 12 February 1.05pm-2pm
Featured composer: Ann Cleare

ELISION ENSEMBLE
(Richard Haynes, Benjamin marks, Tristam Williams)
Gavin Maloney conductor

Ann Cleare's programme on Tuesday 12 February is built around 'the idea of light travelling through a space'. It features two world premieres: phôsphors (...of ether) (2012) in which 'the various instrumental colours of the orchestra are divided into four different islands of sound creating one huge space of blazing light' and to another of that other (2012) which combines the 'vast colours and textures of the orchestra with three soloists from the Australian ensemble ELISION to create a multilayered, overlapping sonic texture which aims to bring the listener into a state of timelessness.' With these, Ann has programmed Dämmerschein (Rays of Twilight) (1994) by Xenakis (1922-2001), a work in which 'sounds are luminously sculpted and diffused throughout the orchestra, like beams of light flickering on a sky of rapidly transforming stars.'

GO TO CONCERT PAGE
COMPOSERS IN CONVERSATION 12.30pm in association with the Contemporary Music Centre

Tickets: Admission free | Ticketed event
Booking: 01 417 0000 or online
Follow Us:
You Tube
Next Performances
---
Links of Interest