Kevin O 'Connell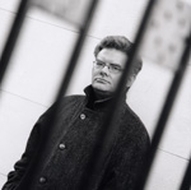 Kevin O'Connell (b. 1958)
Kevin O'Connell was born in Derry and began composing when he was twelve. He studied composition with Redmond Friel before completing a music degree at Trinity College Dublin. He subsequently taught composition there and at Queen's University Belfast.
Kevin says that he did not choose composition, it chose him. The house piano (with a G an octave and a half above middle C that periodically stuck) and the gramophone that had been hand-built by his father (a professional electrician) were the tools of his education. At St. Columb's College he found the small band of friends with like interests essential to a young musician. These included the future manager of English National Opera, Sean Doran, who played Weber's Clarinet Concertino for his 'A' level practical with O'Connell playing the orchestral part on the piano, and the College's future president Fr. Eamon Martin, whom he accompanied in the Trombone Concerto by Rimsky Korsakov. His teacher at St Columb's was the veteran Ulster composer Redmond Friel, some of whose works were performed by the school orchestra.
Kevin's first commissions came in the mid-eighties, culminating in the Ulster Orchestra's premiere of his first major orchestral attempt, From the Besieged City. He still remembers the Ulster Hall performance of this work in 1989 as one of the most nerve-wracking and exciting experiences of his life. In 1992, Kevin studied Irish literature for a year at TCD. He says that if he had not been a composer he would have been a poet, and opera and vocal music figure prominently in his output. He still feels that poetry has influenced his approach to composing almost as much as other music. In the following years he worked on one of his most significant projects, an opera called The Fireking, commissioned by the Derry Playhouse. This work for young singers and actors (libretto by John Goodby) and a professional band enjoyed a successful run, and O'Connell subsequently conducted it at the Malibu Theatre in LA.
His output of the last ten years has been dominated by orchestral, vocal and chamber works. He has formed fruitful musical liaisons with some of his illustrious colleagues at the Royal Irish Academy of Music, who have toured his music in China, the USA and Scotland. With the RIAM modern music ensemble he has conducted twentieth century classics (Stravinsky Mass and Cantata) as well as more recent works by Boulez (Dérive and Mémoriale), Turnage and others.
Kevin says that personal relationships are the lifeblood of any composing career and cites his working relationships with friends like David Adams as example. He has worked with David as conductor, pianist and organist many times since they were students together. He believes that these close ties are particularly important to composers like himself who have pursued careers independently of the New Music scene.
Of his new Symphony, he says that he has studied several of the classics of the genre in great detail. If he knew that these works were great before studying them, he now has a better idea of why they are great. As to their influence on his own work, he is not sure. It would be tempting to try to take over the problems of Mahler or Sibelius to make them your own. But it might be ruinous also. Finally, a composer must try to solve his own problems, however humble by comparison. The only music you will ever be good at writing is your own.
Follow Us:
You Tube
Next Performances
---
Links of Interest