RTE NSO Horizons 2011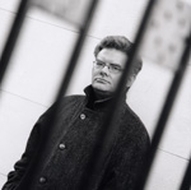 RTÉ National Symphony Orchestra
Horizons Contemporary Music Series 2011
FREE CONCERTS, TUESDAY LUNCHTIMES
5 concerts, 5 featured composers

World premières of Kevin O'Connell's first symphony and Jerome de Bromhead's first violin concerto, the second ever performance of the RTÉ-commissioned BODIES by the Paul Hamlyn Foundation Award winning composer, David Fennessy - further to its world première by the RTÉ National Symphony Orchestra in February this year - and a concert celebrating the 60th birthday of Belfast composer Philip Hammond are just some of the highlights in the RTÉ National Symphony Orchestra's Horizons Contemporary Music Series 2011 which commences on Tuesday 11 January at the National Concert Hall.
The 2011 series of five concerts has been extended to include one additional concert. The pre-concert events have also been developed and will now take the form of 'conversations' with Evonne Ferguson, Director of the Contemporary Music Centre. Composers in Conversation will take place in association with the Contemporary Music Centre.
The series will once again take place in the Tuesday lunchtime slot and remains free to the public. A total of 15 works by seven different composers will be performed over the five concerts taking place between January and May. The featured composers are, in order of performance, Kevin O'Connell (11 January), David Fennessy (18 January), Piers Hellawell (22 February), Philip Hammond (10 May) and Jerome de Bromhead (17 May).
Follow Us:
You Tube
Next Performances
---
Links of Interest