Arthur Riordan biography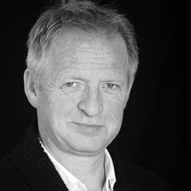 Arthur Riordan is a playwright and actor. As an actor he has worked extensively with Rough Magic (most recently in Peer Gynt, The Importance of Being Earnest and Solemn Mass for a Full Moon In Summer), as well as many other leading Irish theatre companies, including Druid, the Abbey and Peacock, Bedrock, Fishamble, Red Kettle and Pan Pan.
Arthur has also made numerous television and film appearances, including Killinaskully, The Tudors, Fair City, Trouble in Paradise, The Clinic, The Baker Street Irregulars, The Chosen, Borstal Boy, Rat, The Last September, Pitch 'n' Putt with Beckett 'n' Joyce, and My Dinner With Oswald.
Arthur's plays include a recent adaptation of Ibsen's Peer Gynt (for Rough Magic), a stage adaptation of Flann O'Brien's Slattery's Sago Saga (for The Performance Corporation), the multi-award-winning hit musical Improbable Frequency, and a one-man show, The Emergency Session (both for Rough Magic); as well as Love Me?! (for The Corn Exchange), and two collaborations with Des Bishop - Rap Éire (for Bickerstaffe), and Shooting Gallery (for Bedrock Productions).
Follow Us:
You Tube
Next Performances
---
Links of Interest