James MacMillan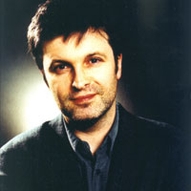 James MacMillan is the artistic director of the RTÉ Living Music Festival 2008. MacMillan is one of today's most successful living composers, also internationally active as a conductor. His musical language is flooded with influences from his Scottish heritage, his Roman Catholic faith, social conscience and close connection with Celtic folk music, blended together with influences from Far Eastern, Scandinavian and Eastern European music. His best-known works are The Confession of Isobel Gowdie, which launched his international career at the BBC Proms in 1990, and the percussion concerto Veni, Veni, Emmanuel, premiered by Evelyn Glennie in 1992, which has since received over 350 performances.
MacMillan writes: 'I am delighted that the great Arvo Pärt will be the focus for the 2008 RTÉ Living Music Festival. It has been a joy planning this festival, especially knowing that he will be present with us in Dublin. His music - so spiritual, so religious - reaches out to touch the hearts of music-lovers, regardless of their own beliefs. He has found anew a beautiful simplicity in sound, which feels fresh and contemporary, but yet speaks to vast numbers of people outside the introverted circles of the new music aficionado. His music is deeply of our own time, but points to a timeless truth which captures traditions of the past as well as searching the depths and anxieties of the present.

'This is a unique chance for Ireland to gain a probing insight into the mind and work of this iconic musical figure.'
For more information on James MacMillan please click here.

Follow Us:
Next Performances
---
Links of Interest