Events
RTÉ NSO Summer Lunchtime Concert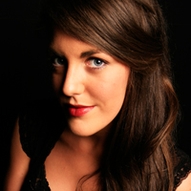 TUESDAY 15 JULY 1.05pm
NATIONAL CONCERT HALL
ON THE BLUE DANUBE
Mozart The Abduction from the Seraglio Overture (6')
Mendelssohn Piano Concerto No. 1 in G minor (21')
Brahms (arr. Schmeling) Hungarian Dances, Nos. 5 in G minor; 6 in D; 7 in F (9')
J Strauss II By the Beautiful Blue Danube (9')
Nadene Fiorentini, piano
Colman Pearce, conductor
Presented by Niall Carroll, RTÉ lyric fm

Dublin International Piano Competition prize winner and NCH 'Rising Star' Nadene Fiorentini makes her much-anticipated debut with the RTÉ National Symphony Orchestra in Mendelssohn's youthful, free-flowing, vibrantly virtuosic First Piano Concerto. The Overture to Mozart's opera The Abduction from the Seraglio, set in a harem, bristles with a delightful invention that puts the Emperor Joseph II's famous complaint - 'Too many notes!' - to shame; three of Brahms' vivacious Hungarian Dances rhapsodise the virtues of traditional folk music; and the ever-exquisite Blue Danube Waltz takes us from Hungary liltingly back to Mozart's Vienna.
TICKETS: €10 | Grab&go Lunch: €5 (sandwich or wrap with tea/coffee). Lunch voucher must be pre-purchased at box-office at time of booking.
BOOKING (no booking fees): 01 417 0000 | ONLINE
Can't make the live concert? This concert will be broadcast live on RTÉ lyric fm, 96-99fm within Niall Carroll's Classical Daytime (10am -2 pm).

Follow Us:
Next Performances
---
Links of Interest