Events
RTÉ NSO Summer Lunchtime Concert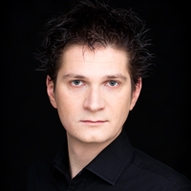 TUESDAY 17 JUNE 1.05pm
NATIONAL CONCERT HALL
BARITONE BRILLIANCE
Suppé Poet and Peasant Overture (10')
Mozart 'Hai già vinta la causa... Vedrò mentre io sospiro' (The Marriage of Figaro) (5')
Verdi 'Per me giunto' (Don Carlos) (5')
Puccini Intermezzo (Manon Lescaut) (5')
Borodin 'Ni sna ni otdycha' (Prince Igor) (8')
Shostakovich Romance (The Gadfly) (4')
Tchaikovsky Waltz of the Flowers (The Nutcracker) (7')
Gyula Nagy, baritone
Colman Pearce, conductor
Presented by Niall Carroll, RTÉ lyric fm

The young Hungarian baritone Gyula Nagy has been making a name for himself as an Opera Theatre Company 'Young Artist'. For his concert debut with the RTÉ National Symphony Orchestra, he tackles three formidable and varied characters: Mozart's fickle and scheming Count Almaviva, Verdi's loyal but doomed Marquis de Posa and Borodin's heroic Prince Igor. Adding lustre to baritonal burnish are orchestral favourites by Suppé (the robustly romantic Poet and Peasant Overture), Puccini (Manon Lescaut's luscious Intermezzo), Shostakovich (The Gadfly's swooning Romance) and Tchaikovsky (the ever-delightful Waltz of the Flowers from The Nutcracker).
TICKETS: €10 | Grab&go Lunch: €5 (sandwich or wrap with tea/coffee) Lunch voucher must be pre-purchased at box-office at time of booking.
BOOKING (no booking fees): 01 417 0000 | ONLINE
Can't make the live concert? This concert will be broadcast live on RTÉ lyric fm, 96-99fm within Niall Carroll's Classical Daytime (10am -2 pm).
Follow Us:
Next Performances
---
Links of Interest