Events
COPACABANA: The Music of Barry Manilow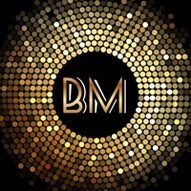 Thursday 22 May, 8pm
National Concert Hall
COPACABANA - The Music of Barry Manilow
Andy O'Callaghan, conductor/arranger
Keith McDonald, vocalist
Ladies of the Celebration Singers

"Don't stop what you're doing, man. We're all inspired by you" - so said Bob Dylan to Barry Manilow in 1988. This fun-filled flashback to the '70s and '80s is packed with Manilow's greatest hits like Could It Be Magic, Mandy, Copacabana - the list goes on.
With the renowned Keith McDonald behind the mic and arrangements by Andy O'Callaghan - the conductor/arranger behind the tremendously popular previous Super Troupers and Disco Inferno! concerts - this is set to be another rowdy night of dancing in the auditorium!
Programme
Overture
It's a Miracle
Even Now
Jump Shout Boogie
Trying to Get the Feeling
Beautiful Music
I Love Being Here with You
Are You Lonesome Tonight
Bermuda Triangle
Unchained Melody
New York City Rhythm
Could It Be Magic
Let's Hang On
I Won't Be the One to Let Go
Beyond the Sea
Weekend in New England
Come Dance with Me/Come Fly with Me
Mandy
Bandstand Boogie
I Made It Through the Rain
Copacabana
One Voice
I Write the Songs
I Can't Smile Without You


Tickets: €11-€38 (conc. €10-€35)
Booking: 01 417 0000 or online.
No booking fees apply.10% discount for groups of 10 or more.

RTÉ CO E-Newsletter
Follow Us:
You Tube
Next Performances
---
Links of Interest