Events
RTÉ National Symphony Orchestra 2013-2014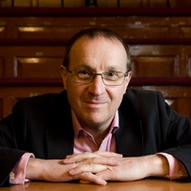 LONELY CHILD
SUNDAY 9 MARCH
NATIONAL CONCERT HALL
MICHAEL GORDON Rewriting Beethoven's 7th (2006) [22']
GERALD BARRY Chevaux-de-frise (1988) [18']
VIVIER Lonely Child (1980) [17']

RTÉ National Symphony Orchestra
SYLVIA O'BRIEN soprano
NICHOLAS CLEOBURY conductor
"Each piece on this concert has a radical take on what is meant by the "orchestra", from Michael Gordon's devilish yet profound vandalism of Beethoven's 7th which reveals different possibilities with material known very well to us, to Gerald Barry's walls of sound in Chevaux de Frise. Claude Vivier's absolutely original and stunningly beautiful Lonely Child for soprano and orchestra anchors the concert. This emotional, moving piece treats the orchestra as if it were a resonator, with divisi strings supplying ghostly "additions of frequencies" over the melodic soprano line." Donnacha Dennehy, curator.
Presented by New Music Dublin
Pre-concert talk, 2pm
Bob Gilmore explores Claude Vivier's Lonely Child. Hosted by
Bernard Clarke (RTÉ lyric fm Nova) and Donnacha Dennehy (Artistic Director NMD 2014) in collaboration with the Contemporary Music Centre.
TICKETS: All seats €20
BOOKING (no fees): 01 417 0000 | ONLINE

Follow Us:
Next Performances
---
Links of Interest