Events
RTÉ National Symphony Orchestra 2013-2014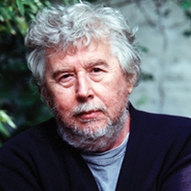 BIRTWISTLE IN DUBLIN
FRIDAY 7 MARCH
NATIONAL CONCERT HALL

IN ASSOCIATION WITH THE MUSIC COMPOSITION CENTRE, TRINITY COLLEGE DUBLIN
AS PART OF NEW MUSIC DUBLIN

HARRISON BIRTWISTLE Earth Dances [40']

RTÉ National Symphony Orchestra
NICHOLAS CLEOBURY conductor
In this, his 80th birthday year, the distinctive, radical and uncompromising internationally acclaimed composer Harrison Birtwistle pays a rare visit to Dublin to celebrate one of his most iconic works. Earth Dances (1985/6) is a study of orchestral texture - it is conceived in strata, like layers of rock.
'Through seismic shifts in sound, the layers have been fractured but they are still identifiable, rather like a sandwich where the tomatoes and cucumber have got above the bread, but they are still clearly maintaining their identity, their colour, flavour and texture'.
Harrison Birtwistle
The composer will talk through a live analysis of his work on stage with the RTÉ National Symphony Orchestra before a full performance of the 40 minute work is given.
Presented by the RTÉ National Symphony Orchestra

TICKETS: All seats €10
BOOKING (no fees): 01 417 0000 | ONLINE
Follow Us:
Next Performances
---
Links of Interest