Events
Super Troupers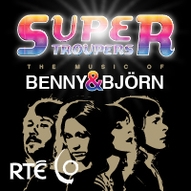 Super Troupers
Wednesday 5 March, 8pm
National Concert Hall
Also in Cork, 4 March

RTÉ Concert Orchestra
Andy O'Callaghan conductor
Celebration Singers:
Jennifer Healy
Joanna McGrath
Emma Farrell
Sharon Campbell
Kevin Keeley
Eoin McNamara

The RTÉ Concert Orchestra, Andy O'Callaghan and Celebration Singers have been responsible for some of the rowdiest nights in the National Concert Hall in recent times, we are proud to say. This spring, we're bringing back the ABBA concert that packed out the NCH last time around.
The insanely catchy music of Benny and Björn, in great arrangements by Andy, performed in style by the RTÉ Concert Orchestra and a team of superb male and female vocalists, will once again have the audience singing along and dancing in the aisles.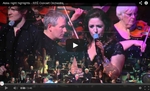 Tickets: €11-€38 (conc. €10-€35)
Booking: 01 417 0000 or online
No booking fees apply.10% discount for groups of 10 or more.
RTÉ CO E-Newsletter
Follow Us:
You Tube
Next Performances
---
Links of Interest