Events
Valentine's with Declan O'Rourke and the RTÉ Concert Orchestra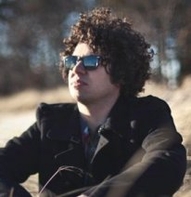 Friday 14 February, 8pm
National Concert Hall
Declan O'Rourke
RTÉ Concert Orchestra
David Brophy - conductor
'a sorcerer of songs' - Hot Press Magazine (Mar 2012)
'He writes the sort of classic songs that people don't write anymore, songs that sound like they've been around forever' ? Paul Weller, Mojo Magazine (Apr 2012)
Following his sold out performance with the RTÉ Concert Orchestra in 2012, gifted multi-platinum singer/songwriter Declan O'Rourke shares the stage with the orchestra once more, in a long-awaited concert on Valentine's Night 2014.
One of the finest Irish performers of our time, O'Rourke's astute song-writing abilities have won him international acclaim, with his Galileo covered by everyone from Josh Grobin to Paul Byrom and plaudits from the likes of Snow Patrol, Kate Rusby and DJs Jonathan Ross and Edith Bowman.
O'Rourke released Mag Pai Zai, his third album, on his own Rimecoat label in April 2011. Topping the success of his first two albums, Since Kyabram and Big Bad Beautiful World, it held its own in Ireland's Top 10 Album Chart for four consecutive weeks.
Don't miss the rare chance to enjoy O'Rourke's impassioned and profound performance with the mighty weight of the RTÉ Concert Orchestra, in a carefully selected programme including Galileo, A Little Something, Whatever Else Happens and more.
Watch Declan perform The Hardest Fight with the RTÉ Concert Orchestra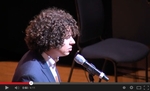 Tickets: €15-€45 (conc. €13-€41)
Booking: nch.ie or 01 417 0000 (no booking fees)


RTÉ CO E-Newsletter
Follow Us:
You Tube
Next Performances
---
Links of Interest