Events
Vertigo - Live!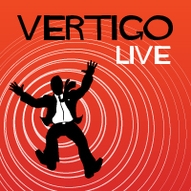 Thursday 31 October, 8pm
National Concert Hall
RTÉ Concert Orchestra
Neil Thomson conductor

'I look up...I look down...I look up....I look..........'
This Hallowe'en night, lose your balance in Alfred Hitchcock's 1958 psychological thriller Vertigo, voted 'Greatest Film of All Time' in the 2012 Sight & Sound critics' poll.
Watch the film that gave new meaning to the word 'suspense' on the big screen, beneath which the RTÉ Concert Orchestra will perform Bernard Herrmann's sensational score, described by Martin Scorsese as music that is built around spirals and circles, penetrating to the heart of obsession.
A beautiful girl haunted by the desperate unexplainable urge to destroy herself... The spectre from the past that drew her to the ancient headstone in the Mission Graveyard.... A man possessed by the paralysing vertigo that made him afraid of high places.... The golden girl in the tower and the tawdry redhead that he tried to remake in her image...
Only Hitchcock could weave this tangled web of terror.

Tickets: €15-€40 (conc. €13-€36)
10% discount for groups of 10 or more
Booking: 01 417 0000 or online


RTÉ CO E-Newsletter
Follow Us:
You Tube
Next Performances
---
Links of Interest