Events
Julie Feeney with the RTÉ Concert Orchestra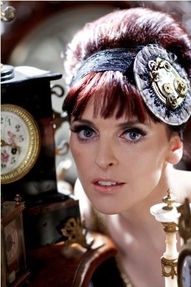 Music in High Definition from the RTÉ Concert Orchestra
JULIE FEENEY - composer, orchestrator & songwriter
Friday August 9th, 8pm
National Concert Hall
RTÉ Concert Orchestra
David Brophy - conductor

"A brainy, adventurous Irish songwriter lives within the flamboyant theatricality of Julie Feeney" - The New York Times
"The world will listen" - The Guardian UK
Her self-produced debut album, on which she played most of the instruments herself, won her the Choice Music Prize for Album of the Year. Her latest album Clocks, also nominated for the Choice Music Prize, went straight to No.1 in the Irish charts and was voted 'Irish Times Album of the Year 2012'.
Her unquestionably original sound and her innovative, avant-garde approach, while rooted in classical music, straddle both the pop and theatrical worlds.
It's about time that this "eccentric pop genius" (Hot Press) shared a stage with the RTÉ Concert Orchestra. This will be the intimate concert of the summer!
Tickets: €15, €28 and €35 (conc. €13.50, €25 and €31.50)
Booking: online here or 01 417 0000 (no booking fees)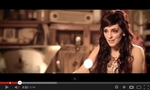 CLICK HERE TO WATCH JULIE'S 'DEAR JOHN' VIDEO
Photo: Justin MacCarthy
RTÉ CO E-Newsletter
Follow Us:
You Tube
Next Performances
---
Links of Interest