Events
RTÉ National Symphony Orchestra 2012-2013 Season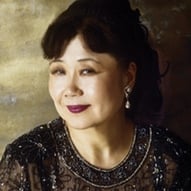 FROM RUSSIA WITH LOVE
Friday 8 March 2013, 8pm
National Concert Hall
Ends 10.10pm approx

Tchaikovsky Francesca da Rimini, Op. 32 [22']
Khachaturian Concerto-Rhapsody for Violin and Orchestra [23']
Prokofiev Symphony No. 5 in B flat, Op. 100 [46']
Hideko Udagawa violin
Alan Buribayev conductor
FROM RUSSIA WITH LOVE
ABOUT THE PROGRAMME
PASSIONS, PLEASURABLE AND PAINFUL, RUN HIGH IN THREE MAJESTIC WORKS THAT SPRING FROM THE RUSSIAN SOIL AND SOUL.
Drawn from Dante's Inferno, Tchaikovsky's searingly tragic Francesca da Rimini tells of murdered lovers locked in poignant embrace for all eternity. Prokofiev described his mighty and moving Fifth Symphony as 'a song of praise of free and happy mankind', its soaring drama conjuring the moment of victory in World War II. Hideko Udagawa is sure to delight with Khachaturian's richly characterised love song for violin and orchestra, the Concerto-Rhapsody.
Soundings, 7pm: Guest Talk
TCD Head of Music Simon Trezise on the evening's programme

Tickets: €10, €18, €24, €30, €35
(concessions €9, €16, €22, €27, €32)
Booking (no fees): 01 417 0000 or ONLINE
Want to save more? Discounts from 5%-30% when you buy 3 or more RTÉ NSO Main Season concerts. You automatically become an RTÉ NSO Subscriber which gives you further benefits and disocunts. To find out more: Call National Concert Hall Box Office on 01 417 0000

Follow Us:
Next Performances
---
Links of Interest