Events
NEW MUSIC DUBLIN: RTÉ NSO with CHRISTIAN LINDBERG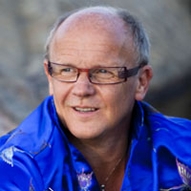 NEW MUSIC DUBLIN
1-3 March 2013, National Concert Hall
Friday 1 March 2013, 8pm
RTÉ NATIONAL SYMPHONY ORCHESTRA
Christian Lindberg trombone/conductor
Programme
Jan Sandström: Ocean Child (14')
Christian Lindberg: Kundraan and the Arctic Light (20') world premiere
Jan Sandström: Indri/Cave Canem (10')
Christian Lindberg: Peking Twilight (20')
Jan Sandström and Christian Lindberg, two astonishing Swedish artists, who share an infectious pleasure in virtuosic music that celebrates life, disregards boundaries and which frequently surprises. Lindberg first came to prominence as the performer who could make the trombone do unnatural things; his more recent work as composer and conductor have carried this energy with him. Following the success of his 2011 collaboration directing and conducting the RTÉ National Symphony Orchestra, and his solo recital in which he was hailed by the Irish Times as 'a virtuoso at the top of his game', Lindberg returns to direct from the trombone the world première of Kundraan and the Arctic Light, the third part of a trilogy based on Lindberg's own fictitious character Kundraan who wrestles with angels and demons within himself. With this, three orchestral works conducted by Lindberg: his own virtuosic Peking Twilight, 'a tribute to the city of Norrköping, with its great fooball team with the nickname "Peking" '; Jan Sandström's Ocean Child, inspired by a snorkelling trip taken by the composer with his daughter in Thailand and described by him as 'a tribute to life, to curiosity and childish naivety...an attempt to recreate my childhood dreams about music' and Indri/Cave Canem (Beware of the Dog), which, with its free form, rhythmic vitality and colourful writing reflecting a 'pack of wild dogs with no other thought than to go where their noses lead them exudes a boundless curiosity and joie de vivre'.

Tickets: €18/€20
Information: www.newmusidublin.ie
Booking: 01 417 0000 | www.nch.ie | BOOK NOW

New Music Dublin:
New Music Dublin is a major new festival that gives voice to a broad range of musical creativity from our time by showcasing the work of major international and Irish figures to the public, and through the involvement of many Irish artists.
NMD is a new partnership initiative of The Arts Council/An Chomhairle Ealaíon, The National Concert Hall, RTÉ Orchestras and the Contemporary Music Centre. It will take place in the NCH on March 1st, 2nd and 3rd 2013 and is the first event arising from a planned five-year partnership. The Arts Council is providing significant funding to New Music Dublin.
FIND OUT MORE: NEW MUSIC WEBSITE
Follow Us:
Next Performances
---
Links of Interest