Events
RTÉ National Symphony Orchestra 2012-2013 Season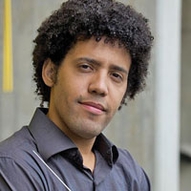 DREAMS, DEFIANCE AND LEAVE-TAKING
Friday 30 November 2012, 8pm
National Concert Hall
Ends 10.10pm approx
R. Strauss Don Juan, Op. 20 [17']
Mozart Clarinet Concerto in A, K622 [25']
Shostakovich Symphony No. 10 in E minor, Op. 93 [55']
John Finucane clarinet
Rafael Payare conductor
with 2012 Mentoring Scheme participants
DREAMS, DEFIANCE AND LEAVE-TAKING
ABOUT THE PROGRAMME
RTÉ NSO PRINCIPAL CLARINET JOHN FINUCANE AND THE YOUNG RISING-STAR, VENEZUELAN CONDUCTOR RAFAEL PAYARE, STEP INTO THE LIMELIGHT for Mozart's hauntingly beautiful Clarinet Concerto, regarded by many as among the finest music ever written for the instrument.
Taking delight in a youthful virtuosity that all but boils over with incident, drama and wit, Richard Strauss's heroic tone poem Don Juan boasts enormous vim and irresistible vitality.
And Shostakovich's mighty Tenth Symphony offers a powerful and moving 'testament of misery' to life under Stalin's thumb.
Soundings, 7pm: In Conversation
Royal Irish Academy of Music Director Deborah Kelleher with 2012 Mentoring Scheme participants
Tickets: €10, €18, €24, €30, €35
(concessions €9, €16, €22, €27, €32)
Booking (no fees): 01 417 0000 orONLINE

Want to save more? Discounts from 5%-30% when you buy 3 or more RTÉ NSO Main Season concerts. You automatically become an RTÉ NSO Subscriber which gives you further benefits and disocunts. To find out more: Call National Concert Hall Box Office on 01 417 0000



Follow Us:
Next Performances
---
Links of Interest