Events
RTÉ National Symphony Orchestra 2012-2013 Season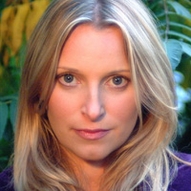 Saturday 27 October
National Concert Hall, 8pm
The RTÉ National Symphony Orchestra presents
An Evening with Eimear Quinn
and the Dublin Laptop Orchestra
O'Riada Olynthiac Overture
O'Riada The Banks of Sulan
O'Riada Mna na hÉireann
Brendan Graham Cruchán na bPáiste
Thomas Moore Silent, O Moyle
Eimear Quinn In Paradisum
Canteloube Bailero (Songs of the Auvergne)
O'Riada Seoladh na nGamhan (The Herding of the Calves)
Emma O'Halloran Whisper City for voice, symphony orchestra and laptop orchestra (World premiere)
Alex Dowling Very Pointy for symphony orchestra and laptop orchestra (World premiere)
Aloys Fleischmann Na Ceithre Máistirí (Réamhcheol)
RTÉ NationalSymphony Orchestra
Eimear Quinn voice
Dublin Laptop Orchestra
Gavin Maloney conductor (replacing David Brophy)
Eimear Quinn
"A beautiful young woman with a cherub's voice that floats in an ethereal cloud of its own making"
The Sunday Independent
Eimear Quinn's haunting, ethereal sound won the hearts of millions with her 1996 Eurovision Song Contest winning performance of Brendan Graham's 'The Voice'. As a best-selling recording artist and performer, her highly distinctive sound and her interpretations inspire. In this her first collaboration with the RTÉ NSO, she will embrace a span of repertoire ranging from the Irish tradition to the contemporary.
This unique evening includes the fragile beauty of Thomas Moore's Silent, O Moyle, Sean O'Riada's Mná na hÉireann, Brendan Graham's haunting Cruchán na bPáiste and Eimear's own setting of In Paradisum. With the innovative Dublin Laptop Orchestra - who "make music with lots of laptops, hands, golf controllers, a wireless router, and anyone that plays.. anything" and who aims "to bring some theatricality and 'physical presence' into electronic music performance" with a focus on folk music - she will perform the world premiere of Emma O'Halloran's Whisper City for voice, symphony orchestra and laptop orchestra, taking ' taking inspiration from the American podcast show www.whispercities.org' and exploring the 'secret music' of Dublin streets. Watch an interview with Emma talking about Whisper City (courtesy of Contemporary Music Centre).
Orchestral works include the power and poetry of Aloys Fleischmann's Na Ceithre Máistirí (Réamhcheol) and Séan Ó Riada stirring Olynthiac Overture, The Banks of Sulan, Seoladh na nGamhan (The Herding of the Calves) and the world premiere of Alex Dowling's Very Pointy, featuring the Dublin Laptop Orchestra.
Find out more about Eimear Quinn:Eimear's website
Find out more about Emma O'Halloran: Emma's website


Tickets: €10, €18, €24, €30, €35
(concessions €9, €16, €22, €27, €32)
Booking (no fees): 01 417 0000 OR ONLINE

Follow Us:
Next Performances
---
Links of Interest