Events
RTÉ National Symphony Orchestra 2012-2013 Season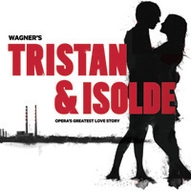 WIDE OPEN OPERA, IN ASSOCIATION WITH BORD GÁIS ENERGY THEATRE, DUBLIN THEATRE FESTIVAL AND THE RTÉ NATIONAL SYMPHONY ORCHESTRA,
PRESENTS A PRODUCTION ORIGINATED IN WELSH NATIONAL OPERA
Wagner's Tristan and Isolde
Operas Greatest Love Story
Sunday 30 September 5pm
Wednesday 3 October 5 pm
Saturday 6 October 6pm
Bord Gáis Energy Theatre
REGARDED BY MANY AS THE GREATEST OPERATIC ACHIEVEMENT OF ALL TIME, Wagner's Tristan und Isolde is presented by new Irish opera company Wide Open Opera in a production originating from Welsh National Opera, originally directed and designed by Yannis Kokkos. A once in a lifetime event - just three performances of opera's most ravishing love story.
Spanning a performance time of five hours, this epic production features the RTÉ National Symphony Orchestra, the chorus of Wide Open Opera and leading Irish singers Miriam Murphy (Isolde) and Imelda Drumm (Brangäne) alongside international artists Lars Cleveman (Tristan), Brett Polegato (Kurwenal) and Manfred Hemm (König Marke). Owen Gilhooly (Shepherd), Eugene Ginty (Melot), Eamonn Mulhall (Sailor) and Gavan Ring (Steersman) also perform. Fergus Sheil conducts.
Opening on a voyage between Ireland and England, the Irish princess Isolde has been captured by the
English knight Tristan as a trophy wife for his uncle King Mark. The unintended drinking of a love potion sets the couple off on the most passionate but illicit relationship - an all-consuming love affair that causes devastation and can only be fully consummated through death.

For more see www.bordgaisenergytheatre.ie
TICKETS FROM €15, €35, €45, €65, €85
Booking: 0818 719 377 | www.ticketmaster.ie
Follow Us:
Next Performances
---
Links of Interest