Events
RTÉ National Symphony Orchestra 2011-2012 Season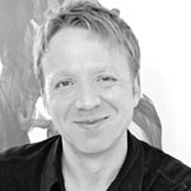 Sunday 27 May, 3pm
A Family Concert for Young Children
at the National Concert Hall
Concert with on screen presentation and audience participation

Mussorgsky (arr. Ravel) Pictures at an Exhibition

Presented by Paul Rissmann
James Cavanagh conductor

A musical adventure for all the family. Mussorgsky's Pictures at an Exhibition is one of the most weird, wonderful and well loved classics ever written. With titles including Ballet of the Unhatched Chicks, The Gnome, The Hut on Fowl's Legs and Baba Yagá this hour-long concert will feature great music, comical pictures and an exciting story for children young and old. There's lots of fun, interaction and moving images on the big screen all accompanied by live orchestra.
7 -12 years | Duration: 1 hour
Tickets:
€10 child | €15 adult | €40 family (family of 4 to include 1 adult)
Booking: 01 417 0000 or online
Booking opens Saturday 21 May
Follow Us:
Next Performances
---
Links of Interest